Summary
Successful dropshipping programs require careful planning, proper allocation of resources, and a robust technology platform to connect merchants with the best dropshipping vendors around the globe.

Dropshipping is for companies that want to maintain control over the transactional and customer experience while growing a curated product assortment and reducing inventory risk.

When starting out dropshipping, steps to follow include developing a financial plan, creating a vendor agreement, and deciding what products to sell.

fabric Marketplace is an all-inclusive dropship solution that provides the technology for seamless product assortment expansion through a network of dropshipping vendors.
Now more than ever, mid-market and enterprise retail brands recognize the benefits of dropshipping and are building, launching, and scaling dropship programs to complement their online retail businesses.
This year, the global dropshipping market is expected to reach $196.78 billion worldwide, and by 2026, that figure is projected to leap to $476.1 billion.
Furthermore, software-as-a-service (SaaS) providers have made dropshipping more accessible. First-party marketplace software allows retailers to forge strong new partnerships with vendors and begin offering "extended aisles" of highly-curated products to their customers—without incurring the heavy costs of holding and managing inventory.
However, there are many instances where retailers have rushed into dropshipping without a firm strategy in place, only to run into problems later. Lack of experience, unrealistic expectations, incomplete knowledge, and insufficient preparation have led to expensive and time-consuming mistakes which have negatively impacted retailers, vendors, and customers alike.
That's why launching a successful dropshipping program requires careful planning and proper allocation of resources, as well as a robust technology platform that can connect merchants with the best dropshipping vendors around the globe. The purpose of this dropshipping step-by-step guide is to help mid-market and enterprise companies to avoid some of the most common mistakes by providing an easy-to-follow framework for starting a dropshipping business. 
Without further ado, let's begin.

6 Steps To Starting A Dropshipping Business
Dropshipping allows retailers to sell products to customers without carrying inventory. Instead, the products are shipped directly from the vendor to the customer, so retailers can quickly and easily test new categories without the risk of traditional inventory investment. 
The objective of this dropshipping step-by-step guide is to provide mid-market and enterprise businesses with basic, easy-to-follow instructions for launching a dropshipping program. It contains a total of 6 dropshipping steps to follow, and they are:
Decide if a dropshipping program is right for your business

Weigh the pros and cons of dropshipping versus a third-party marketplace

Create a tailor-made vendor agreement

Create a financial plan

Decide what you want to sell

Choose a dropship technology solution



1. Decide if a dropshipping program is right for your business
Should you consider dropshipping? This is a fundamental question that every retail business should ask as a first step.
Zoom out and take stock of the current state of retail, and it's easy to see that running a traditional retail business has become more risky and difficult. Supply chain disruptions are impacting inventory levels, inflation has sent costs surging, and profit margins are deteriorating. 
Businesses have to be exceptional at a lot of different things in order to succeed in today's harsh economic environment. For example, companies have to be great at brand marketing, building products or product selection, sourcing and merchandising products, retail operations, supply chain logistics, fulfillment, accounting, finance, and the list goes on.
Reducing risk, improving flexibility
Transitioning to a more nimble, lightweight model that allows businesses to focus on their core IP and key differentiators is more critical than ever. By offloading responsibilities of managing backend commerce functions to third-party software providers, not only does this approach reduce risk and improve flexibility, it also allows companies to focus on what they do best: sell products to customers.
One option is to transition to an on-demand inventory model. Dropshipping is a retail fulfillment method whereby a retailer can sell goods to consumers without the burden of holding and managing inventory. Orders and shipment details are sent to the vendor, who then ships orders directly to the customers. Inventory risk is reduced, but the retailer retains control over pricing, customer experience, and brand image.
Therefore, retailers should consider dropshipping if they:
Have previously made bad bets or poor investments in inventory 

Are inventory constrained

Have a limited or closed open-to-buy (aka financial budget for retail merchandise planning)

Have limited time, resources, or staff to find and test into new product categories

Have limited warehouse capacity

Sell bulky items that are difficult to store and ship

Sell non-core products that are important to have in stock
2. Weigh the pros and cons of dropshipping versus a third-party marketplace
Both the dropship model and the third-party marketplace model allow retailers to sell products to customers without holding and managing inventory. But in contrast to dropshipping, a third-party marketplace allows customers to buy goods directly from third-party sellers, which means the retailer makes a commission off of every sale. The best example is Amazon and its massive third-party marketplace.
But which is better for your business: dropshipping or a third-party marketplace?
Perhaps the most important thing to consider is your brand. If you're a retailer with a brand ethos that customers trust, then you'll likely want to maintain control over the transactional and customer experience through dropshipping.
On the other hand, if you sell highly-commoditized, non-differentiated goods, and you want to offer the lowest prices to your customers, then cultivating a brand image is not nearly as important (i.e. you sell mainly phone cases or charging cables as examples). In this scenario, it may be beneficial to open your platform to third-party sellers if they can provide a better shopping experience to your customers.
To learn more about the pros and cons of dropshipping versus third-party marketplaces, check out this article here. 

3. Create a tailor-made vendor agreement
Moving on to the next stage of our step-by-step guide: drafting a dropshipping vendor agreement.
Dropshipping is often seen as a low-risk opportunity to grow your business, try out new categories, try out new price points, or build on strategies that already work. But for most retailers new to dropship fulfillment, one of the earliest roadblocks they'll encounter is the vendor agreement. 
A vendor agreement is a business contract between two parties (the retailer and vendor) that covers the exchange of goods or services in return for compensation. It establishes the business relationship conditions and details each party's contractual obligations. 
Generally, a retailer's existing vendor agreements only cover the traditional retail model with wholesale vendors through brick-and-mortar or online. Because dropshipping is a unique business model that requires its own set of rules and regulations, an agreement written specifically for dropship vendors is critical for retailers that are just starting out.
What should be covered in a dropshipping vendor agreement? 
Although every business is different, dropship vendor agreements need to have policies and procedures in place that align with their company. For example, shipping policies and procedures will determine:
how orders are fulfilled

if there are special packaging requirements

how returns are handled, and so forth.
Testing requirements for products should also be covered. Depending on the industry, retailers can have very strict policies across different categories, which may require different testing policies and test reports. 
For example, children's products have very strict safety requirements and must go through extensive and rigorous testing to ensure the products are safe and risk-free. According to the U.S. Consumer Product Safety Commission (CPSC), all durable infant or toddler products, regardless of type, must currently meet certain children's product safety requirements, such as those for lead in surface coatings, lead content, phthalate content (in certain circumstances), mandatory testing at a CPSC-accepted laboratory, certification, registration cards, and tracking labels and other markings. 
Retailers may choose to include sustainability tests, organic tests, or other types of tests that can fall outside of regular domestic reporting too. Customers shipping internationally also need to know that the products have been tested internationally. 
The vendor agreement should also break down the rules regarding cost breaks and allowances (i.e. damages, breakage, and/or promotional cost breaks at different times of the year) and also include language governing inventory management and fulfillment. 
For more details on vendor agreements, including what questions to ask potential dropshipping vendors and other onboarding requirements, check out our article on How To Start A Dropshipping Business Program.
Again, these policies are specific to how retailers run their businesses and should be worked out before a company starts dropshipping. More importantly, the financial feasibility of dropshipping can be figured out as well, which leads us to the next step in our guide.

4. Create a financial plan
In this guide, steps #3 and #4 go hand-in-hand. Perhaps one of the most important factors to consider is the economic feasibility of pursuing a dropshipping program. The dropship model means that businesses save money on purchasing, storing, managing, and distributing inventory, but there are other costs that arise that can affect a retailer's decision to begin dropshipping.
Not being prepared for these expenses is where some retailers have run into trouble in the past. While the needs of every business vary, some added costs can include:
software to run a dropshipping program

personnel to set up and manage operations

costs for supplier onboarding, data exchange, integrations, item setup, cataloging, digital asset creation, and more.
Any business initiative requires a comprehensive financial plan to calculate costs, forecast profits and losses, project future cash flows, create a personnel plan, and build a balance sheet. Not only can it serve as a guide for your dropshipping strategy, but it can also help you plan for contingencies and monitor and compare goals.
Developing a financial plan allows you to incorporate the numbers into your vendor agreement. The contract does more than lay out the expectations between parties regarding dropshipping operations. It also lays out the financial terms of partnerships as well.
Decide on a cost model
Choosing a cost model will provide an estimate of the operating margins of the business and will help to determine whether a dropshipping program is economically feasible or not. Below is a rough estimate of the gross margins you can expect for some common dropshipping categories:
A wholesale model is where the wholesale cost is provided by the vendor and a retail markup is set by the retailer. Generally, this model is the closest to a traditional pricing model and can generate 20%-60% margins based on the industry and/or type of product. However, retailers should be aware that vendors sometimes charge additional fees (either a flat fee or a percentage of the cost of goods) for providing this fulfillment method. 
A trade discount model, aka revenue share model, is used when two retailers partner together. Retailer A will offer a discount to retailer B who offers those goods to their customer. The customer pays the full retail prices listed on both retailer A and B's sites. Retailer B will keep the difference between the sold price and the discounted price as profit. Generally, retailers can expect an 8%-20% discount off the retail price, but it's important to determine whether this discount is "stacked" or not (i.e. is the set percentage of the original price or also at play when the item is on sale).
Another cost model is the commission model, where the retailer receives a portion of the transaction price. This can be a fixed fee or a percentage of the total transaction and is more common with third-party marketplaces. Again, margins can vary depending on the industry or the product. 

5. Decide on what you want to dropship
For many retail brands that want to enhance their existing categories, choosing which products to dropship is fairly straightforward. A shoe company that offers limited sizes may want to dropship half sizes to appeal to more shoppers and capture additional customer spend. A curtain retailer may want to offer additional colors through dropshipping to attract customers they never could before. Extending a product range or category is a simple, low-risk way to build on strategies that have already proven successful in the past.
However, expanding product assortment beyond existing categories is where the most questions arise. Because online retailers have the advantage of infinite shelf space, there are technically no limits to how many products a company can offer. Furthermore, dropshipping shifts inventory risk to the vendor, enticing retailers to try offering an "endless aisle" of products for their customers. 
Unfortunately, offering an infinite assortment does not translate into more sales and profits for retailers. Offering too many products leads to rampant SKU proliferation and the eventual need for SKU rationalization to pare product offerings down.
Instead, mid-market and enterprise brands should focus more effort on offering a highly-curated product assortment. By testing new categories and trying out new price points without inventory risk, dropshipping gives companies the ultimate flexibility to make data-backed decisions on expanding their product selection and curating more bestsellers. 
When should you dropship?
Simply put, the best time for most online businesses to begin dropshipping is as soon as possible. The sooner a company is able to expand its assortment, test products, reduce inventory risk, capture more customer send, and free up working capital, the sooner it can focus on selling more products to customers and investing in areas to improve the shopping experience.
That being said, marketing and merchandising teams must optimize product discovery before products can be listed on a site for sale. There is no point in offering "extended aisles" of products if the newly added items get lost in the product catalog and can never be found. 
An intelligent search engine and recommendations engine, improved website layout with well-organized categories, and search engine optimization (SEO) of product detail pages (PDPs) are all great ways to help customers navigate storefronts and find the items they're looking for.

6. Choose a dropship technology solution
With so many dropshipping Commerce-as-a-Service (CaaS) solutions available today, it's difficult to figure out which offering is right for your specific business needs. However, there are several must-have features to keep in mind when you're assessing dropshipping platform options in the market.
To begin, it's critical to have simplified onboarding of new vendors and easy vendor management that includes monitoring and tracking features. Connecting systems should also be easy by using application program interfaces (APIs), electronic data interchange (EDI), Secure File Transfer Protocol (SFTP), XML, CSV, ShipStation, or through a web portal.
The ability to integrate with existing e-commerce platforms is also key. For example, a company that uses Shopify or fabric Commerce Platform should be able to quickly and seamlessly integrate with the dropshipping platform of their choice. 
Another important consideration is analytics and reporting. Between sales, finance, and compliance, there should be rich and accurate reporting of data that's accessible at all times to help you make better, faster, and more informed business decisions.
Finally, a modern tech solution should provide robust merchant operations and catalog management features to help launch and manage your dropship program at scale. Merchandisers should be able to quickly and easily export customer orders to vendors, monitor order lifecycles, create custom order attributes and packing slips, and send shipment notifications and tracking numbers to customers. Additionally, retailers should be able to sync vendor catalogs, maintain product data quality, curate and manage product assortments, and get a real-time view of supplier inventory, complete with updates and event notifications.

Choosing the Right Technology Partner Can Help You Grow with Confidence
For mid-market and enterprise retail brands, this step-by-step guide is a great tool to assess whether a dropship fulfillment model is the right choice for your business. 
fabric Marketplace is an all-inclusive solution that provides all the technology necessary for seamless, curated product assortment expansion via a network of dropship-capable suppliers. Its out-of-the-box capabilities and modular technology architecture can integrate into any e-commerce technology stack, giving you the power and flexibility to drive incremental revenue streams and provide superior customer experiences. 
If you're excited about launching your own dropshipping program and want a technology partner that can help guide you along the way, get in touch with us here.
---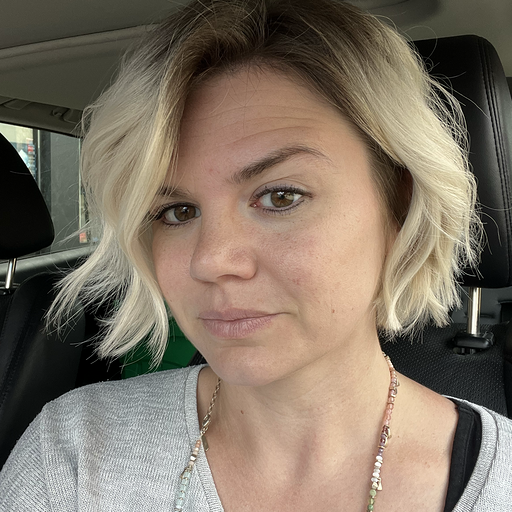 Ashleigh Palazzo
Dropship and merchandising @ fabric. Previously @ Everest Toys, Indigo, and Harry Rosen.