What Is Dropshipping?
Dropshipping is an order fulfillment method that allows retailers to sell products to consumers without carrying inventory. The merchant of record is the retailer, but the products are shipped directly from the vendor (aka "brand" or "manufacturer") to the consumer. 
Dropshipping allows a retailer to test new categories and products without the risk of traditional inventory investment. 

Overview
For all of its great features and benefits, dropshipping remains an underutilized fulfillment method for many brands and retailers today. Although the global dropshipping market is projected to reach $196.78 billion this year, global e-commerce sales are projected to reach $5.54 trillion, which means that dropshipping will account for just 3.5% of total online transactions worldwide in 2022.
The good news is that the adoption of the dropship fulfillment strategy is growing at a breakneck pace. The superior economics of not managing inventory in a retail business is quietly attracting some of the nation's biggest and most recognizable brands who are now dropshipping products across a wide range of different categories.
From kitchen icon Williams-Sonoma to furniture and home goods retailers like Wayfair, Overstock, and Pier 1, to office supplies giants like Staples and Office Depot, many companies are building out their capabilities and selling more products through their dropshipping programs.
In fact, the global dropshipping market is expected to grow by a compound annual growth rate (CAGR) of 20.56% over the next several years and take up a larger piece of the e-commerce pie. By 2025, it's projected to soar to a global market value of $372.47 billion, which means it will account for 5.5% of the $6.77 trillion global e-commerce market in three years.
But what is dropshipping exactly? And how are brands using this fulfillment model to win in today's hyper-competitive e-commerce environment?
In this detailed guide, we'll explain everything you need to know about dropshipping for enterprise retail businesses. This includes:
What dropshipping is and how it works
Who uses dropshipping
Some of the benefits it offers to enterprise retail brands
And how it differs from traditional third-party marketplaces
We'll also explore some of the must-have features to look for in a software-as-a-service (SaaS) dropshipping platform, which is a great starting point for companies seeking to implement their own e-commerce dropshipping programs in 2023. If you're ready to learn more about how to expand your product assortment and create new revenue streams, all while lowering your inventory risk, then let's dive in.

What Is The Dropship Model and How Does It Work?
In a traditional retail model, a retailer purchases products from a third-party vendor, stores the inventory in a warehouse, lists the products for sale on its website, and then ships orders to the customers when sales occur.
However, the dropship model is an order fulfillment method that allows retailers to sell products to consumers without having to keep products in stock. With dropshipping, a retailer will list products for sale on its e-commerce website without purchasing or taking physical ownership of inventory. Once a sale happens, the retailer sends the order and the shipment details to the vendor. The vendor then ships the order directly to the customer.
Dropshipping shifts inventory risk from the retailer to the vendor but the retailer is still the merchant of record. The retailer also maintains control over prices, margins, returns, promotions, and customer service. The best retail dropshipping programs provide seamless fulfillment experiences, which means that customers are typically unaware that their product was warehoused differently than traditional inventory.
Who uses dropshipping?
A major struggle for enterprise retail brands is to find a cost-effective way to offer more products and capture more of their customer's spend. As businesses scale, retailers are often forced to buy increasingly more inventory to meet the growing demands of their customers because they must contend with:
Increasing demands on time
Limited staff to find new product categories
Limited open-to-buy (OTB) or financial budgets for retail merchandise planners
And limited experience with dropshipping
Inventory risk is the probability that a company won't be able to sell its goods or that the value of the inventory will decrease. In a traditional retail model, businesses manage owned inventory, which means they are constantly buying, procuring, sourcing, storing, moving, and distributing inventory. Until a business sells through the inventory and frees up working capital, the company is vulnerable to a myriad of risks, including poor weather, logistics issues, and sudden shifts in demand, to name a few.
The dropship model lowers inventory risk and helps companies transition to a hybrid of owned inventory and an "on-demand" inventory model. An "on-demand" model allows businesses to purchase products from vendors only when sales happen, which can free up working capital and reduce the costs and risks of managing owned inventory.
Dropshipping also helps businesses expand their product assortment, extend their product ranges, and capture additional customer spend. It allows businesses to test different products and categories to learn more about what their customers like, all without making huge investments and taking on additional costs and inventory risks. Results from testing can inform a company's merchandising and buying teams on how to expand their owned inventory, including which products or categories to invest in.
Some of the products that would be great for e-commerce dropshipping may include bulky items that are difficult (and expensive) to store and ship or items that are non-core products that are important to have in stock. Another great example of dropshipping in action is made-to-order products that are customized to customer specifications. Examples of large retail brands that sell through dropshipping or use a blend of stocked and dropshipped products include Wayfair, Pier 1, Sur La Table, Crate & Barrel, ZGallerie, and Pottery Barn.
Where do you find dropshipping vendors?
For companies that are interested in starting an e-commerce dropshipping program, the first place to look for potential partners is with existing vendors. Many companies are often surprised to learn that the manufacturers or wholesalers they work with offer dropshipping as an offshoot of their existing operations. An ongoing relationship with a vendor can provide retailers with a trusted, low-risk opportunity to try out the fulfillment method and begin experimenting with assortment expansion and range extension.
Once a business decides to expand its product assortment beyond what existing vendors can offer, companies will often graduate to sourcing services within dropshipping marketplaces that can quickly and easily connect retailers with dropshipping vendors all around the globe.
Dropshipping marketplace technologies don't just enable dropship fulfillment, they are turnkey services that simplify the most common and difficult pain points that retailers face when they try to launch a dropship program on their own.
For example, instead of using manual spreadsheets to obtain, vet, process, and display product data on an e-commerce site, the process can be automated and completed with just a few clicks. Manually dealing with transactions (i.e. invoices and billing) and order management (i.e. tracking and fulfillment) across customers, retailers, and vendors is extremely taxing as well.
A dropship technology solution can remove all these headaches and pain points, including supporting seamless integration with vendors and services, as well as automating and streamlining processes and functions so businesses can accelerate time-to-market and growth.
Check out our recent article on the top dropshipping marketplaces in 2022 to see what the best options are today.

7 Key Benefits of Dropshipping
1. Reduce inventory risk: Dropshipping enables a retailer to grow its product assortment with low risk by partnering with their vendors. . Retailers can expand their product assortment without the upfront investment of product orders.
2. Reduce time-to-market: Scaling with dropship fulfilled products is considerably faster than traditional inventory, which equates to greater flexibility, speed, and potentially higher sales and greater velocity.
3. Reduce operating costs: Constraints of physical inventory and the associated costs such as warehousing and staffing are reduced with a dropshipping business. The dropship model can be used for heavy and bulky products, further reducing supply chain costs and resources.
4. Improve margins and profits: Dropshipping frees up working capital and boosts operating cash flows, which can be used to invest in other areas of the business. It also reduces costs for warehousing and staffing, which can boost operating margins and improve profitability. A dropshipping business can potentially generate gross selling margins north of 45%, depending on factors such as products, costs, technology platform, and such.
5. Control over brand and customer experience: In a dropship model, the retailer retains control over prices, margins, promotions, return policies, and customer service. The vendor only handles fulfillment and is invisible to the end customer. With the best retail dropshipping programs, customers are unaware that their product is being fulfilled differently than traditional inventory.
6. Improve SEO and traffic: Increasing product assortment with dropshipping is also a great way to improve search engine optimization (SEO), leading to higher rankings on search engine results pages (SERPs) and more online traffic.
7. Hedge against supply chain disruptions: Snarled supply chains have left retailers with either too much or too little inventory and these problems are likely to get magnified this holiday season. Sourcing inventory through dropshipping can weather current and future supply chain issues and better prepare businesses for the busiest shopping season of the year.

Dropshipping vs. Third-Party Marketplaces
When it comes to expanding product assortment to capture more revenue opportunities in an e-commerce business, there are generally only three options for companies to consider:
Increasing owned inventory
Creating a dropshipping program
Hosting a third-party marketplace
In the past, dropshipping and marketplace technologies were immature and underdeveloped, but retailers were still able to increase owned inventory to meet customer expectations around product selection, speed, convenience, and price.
However, today's consumers expect to have the same shopping experience they get with Amazon. As a result, technology has had to improve and become more democratized, which has allowed companies to offer more choices to customers while simultaneously lowering the risks of managing ever-increasing amounts of inventory.
Dropshipping and third-party marketplaces (or just marketplaces) are terms that are often used synonymously. Both models allow businesses to sell products online without having to keep products in stock. When a sale is completed, products are shipped directly to the consumer by the vendor.
Both dropshipping and marketplaces eliminate inventory risk and also free up working capital in a business. However, while there are similarities between the two, there are also clear differences as well. The most important distinction is that with a dropshipping model, the retailer is the merchant of record, while in a marketplace model, the vendor is the merchant of record.
Who uses third-party marketplaces?
A third-party marketplace is simply an online platform that connects buyers and sellers. Retailers that adopt a marketplace model allow third-party vendors to sell products on their website. In a marketplace, it is the seller —not the retailer—that determines the customer and transactional experience.
For companies that want to emulate the success of Amazon, eBay, Etsy, and Walmart, creating and hosting a third-party marketplace is an increasingly trendy way to remove inventory risk, reduce costs, and scale long tail product assortments quickly and cheaply.
However, retailers need to be aware of the pros and cons of adopting a marketplace model before they implement any large-scale changes. Many of the same benefits can be achieved through dropshipping, but without having to give up control over customer experience, pricing, and even brand image to third-party sellers.

Pros and Cons of Dropshipping and Third-Party Marketplaces
6 Must-Have Dropshipping Platform Features in 2023
As dropshipping has grown in popularity, so has the number of software-as-a-service (SaaS) vendors that provide dropshipping platform solutions. For retailers, it is now easier than ever to connect with a seemingly endless number of vendors and quickly design, build, launch, operate, and scale a powerful dropshipping program with a highly-curated product assortment.
However, not all SaaS vendors boast the robust feature sets that e-commerce businesses require in 2023. For example, some vendor solutions only work with completely new and separate business systems versus others that can integrate with existing systems so that workflows are not disrupted.
To help you assess some of the options in the market today, here are six of the most important features businesses should look for when evaluating different dropshipping platform solutions:
1. Seamless platform integrations: A modern dropshipping platform should support integrations with any e-commerce platform such as Shopify, BigCommerce, WooCommerce, Magento 2, or fabric's industry-leading Commerce Platform. Additionally, retailers should have the freedom to simply create their own custom experiences using dropship APIs.
2. Vendor onboarding: Connections between retailers and vendors should be quick and simple via protocols like application program interfaces (APIs), electronic data interchange (EDI), Secure File Transfer Protocol (SFTP), XML, CSV, ShipStation, or through a web portal.
3. Vendor management: Businesses need to ensure their dropshipping partnerships with vendors are aligned with their specific business needs. By automating compliance to ensure contractual terms and agreements are always met, companies can freely invite vendors, monitor their performance, and ensure compliance with user-friendly tools.
4. Catalog management: From branding to product placement to engaging images and displays, merchandising is a critical function for today's e-commerce brands. A modern dropshipping platform should have access to real-time product information including inventory and prices, and allow retailers to trade product proposals with vendors, manage data quality, and exert full control over the catalog to greatly simplify product merchandising.
5. Merchant operations: To launch and manage your dropshipping program at scale, a dropshipping platform needs to offer end-to-end visibility of the order lifecycle from a single, powerful dashboard. Retailers should be able to export customer orders or purchase orders to vendors, support custom packing slips, manage order change requests, and more to enable vendors to fulfill orders seamlessly.
6. Analytics and reporting: Retailers should be able to adjust their business tactics with actionable insights from the platform that provides them complete visibility into their business growth, product and vendor performance, and payables and receivables.

Expand Product Assortment and Boost Your Revenue with fabric Marketplace
fabric Marketplace is a market-leading Commerce-as-a-Service (CaaS) platform that enables enterprise brands to rapidly design, build, and scale their dropshipping programs. It is an end-to-end, modular dropshipping solution that allows retailers to expand their product assortment, capture more revenue, and lower inventory risk by connecting with an expansive network of dropshipping vendors.
Retailers can not only shorten the time-to-market and go live with new inventory within days, but they can also scale their programs with very little ongoing investment and development work. For example, Brooklinen, a luxury bedding brand, used fabric Marketplace to expand into adjacent bedroom categories without spending a dime on additional inventory. By rapidly scaling its dropship program, the company generated YOY revenue growth of 186%.
Similarly, Motherhood Maternity utilized fabric Marketplace to launch complementary categories such as Beauty and Wellness, Baby, and Accessories without taking on any inventory risk. Within the first six months of launch, the company immediately generated $200k of incremental revenue through their dropshipping program.
However, unlike other offerings on the market, fabric Marketplace provides world-class technology combined with expert knowledge and premium services. Retailers get to partner with seasoned and highly-experienced e-commerce managers who have built categories of products and dropshipping programs from the ground up.
With guidance from professionals with deep industry relationships, high-touch personalized onboarding, ultra-fast and easy integrations, no additional fees for vendors, and modern technologies to drive best-in-class customer experiences and repeat business, fabric Marketplace can help companies to quickly and efficiently launch and scale dropshipping programs with the right products and the right business partners.
If you're ready to learn more about how to expand your product assortment and ignite new revenue streams, all while drastically lowering your inventory risk, get in touch with us today.
---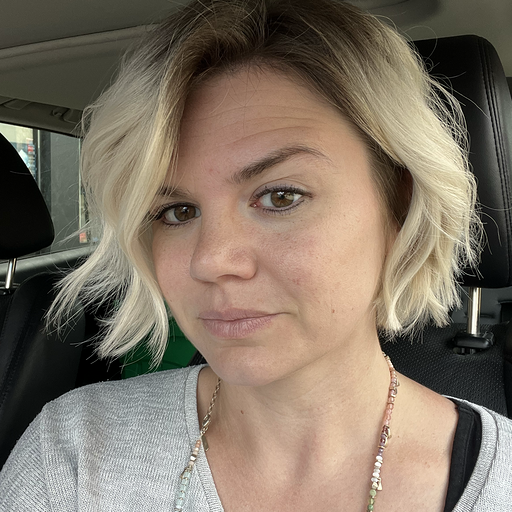 Ashleigh Palazzo
Dropship and merchandising @ fabric. Previously @ Everest Toys, Indigo, and Harry Rosen.