Summary
To win in the competitive home decor retail market, brands must build relationships with trusted suppliers dedicated to quality, service, and execution.

The best way for retailers to source, contact, partner with, and onboard suppliers is through a modern technology platform like fabric Marketplace.

7 must-know home decor dropshipping suppliers include Better than X, Bungalow Flooring, Capricorn Press, C&F Home, Chasing Paper, Umbra, and Vivian Rose.
The home decor market is booming. According to Statista, the value of the US home decor market will reach $202 billion by 2024. For retailers, this presents a unique opportunity to tap into a growing market and offer consumers a wide variety of options to spruce up their living spaces. With the rise of e-commerce, home decor retailers can now reach a wider audience than ever before.
[Source]
To capitalize on this hypergrowth, online retailers need a highly-curated catalog with excellent product recommendations that encourage customers to outfit their entire rooms. The allure of a carefully curated catalog can keep customers coming back for more as they continue to accessorize and evolve their spaces over time.
The question is, why hasn't every home-focused retailer built this kind of catalog?
Why Home Decor Retailers are Turning to Dropshipping
In the home decor category, holding inventory can be expensive and risky. The industry is highly seasonal and trends can change on a dime, forcing retailers to give steep discounts on the inventory they can't get rid of.
With big bulky items, shipping and packaging operations can be a logistical nightmare as retail operations become larger and more complex. And if backend processes don't go as planned, the customer experience suffers, and the company's reputation can be impacted.
Meanwhile, massive inventory gluts are expected to stick around for the foreseeable future. According to the new CNBC Supply Chain Survey:
Only about one-third of supply chain managers think warehouse inventories will return to normal before 2024.
A little over one-quarter (27%) say companies are selling excess inventory on the secondary market because high storage prices are hitting the bottom line, with impacts to materialize in upcoming quarterly results.
In fact, McKinsey explains that big e-commerce players are 40% more likely to recognize their supply chain as a key challenge in achieving their vision and are up to three times more likely to make it an organizational focus.
"When it comes to operations and their supply chain, winning consumer goods companies integrate more closely with retail partners to improve demand forecasting, inventory management, packaging design, and fulfillment."

McKinsey, E-commerce: At the center of profitable growth in consumer goods
However, that's why dropshipping has emerged as an attractive solution. Rather than taking on the risk of holding and managing inventory, retailers can contract with dropshipping suppliers to add products to their catalogs that mirror their brand and vision. When customers buy items from the retailer's online store, the supplier ships the product directly to the consumer.
Not only do retailers lower their inventory risk and gain more time to develop new marketing strategies to enhance the customer experience, they can also get access to valuable first-party customer data to refine and optimize their catalogs.
7 Must-Know Home Decor Dropshipping Suppliers
With that being said, sourcing first-class home decor dropshipping suppliers can be a challenge. Connecting with vetted, experienced, best-of-breed suppliers is how you build a successful dropshipping program.
That's why we've prepared a list of home decor dropship suppliers with stellar products and even more stellar reputations. Each is known for its unique style, durability, quality, and consistent execution.
Better Than X
The team at Better Than X believes in the power of scent, offering luxury diffusers that transform your environment and boost your mood. The Better Than X brand started with a candle line, inspired by—of all things—the founder, Todd Hunter's, breakup:
"I knew I needed to tell my story in a completely different way, so in that moment [I] was inspired to create the Better Than X Candle Company as a symbol of resilience, self-discovery, and knowing there is something better waiting."
Today, the company has transitioned to smart diffusers that allow customers to personalize their scent experiences throughout their homes with long-lasting fragrances that suit every preference. The advanced technology of Better Than X diffusers disperse non-toxic scents up to 2,000 square feet and can be programmed with different scent concentrations, run times, and spray ranges.
Bungalow Flooring
Since 2002, Bungalow Flooring has created floor mats meant to "tackle the realities of life." As a retail division of Mountville Mills, retailers can depend on high-quality, lasting, easy-to-clean mats that are trusted by brands like Petco and Target.
All Bungalow Flooring items are produced at the company's two Georgia-based facilities using industrial-grade rubber and stain-resistant fibers made from recycled materials. Because of the company's high-quality manufacturing process, Bungalow Flooring mats are waterproof, skid-resistant, and easily wipeable—suitable for homes and commercial spaces.
The best part? They don't break down or grow mold or mildew, even when exposed to the most intense weather.
From a dropship perspective, the company is extremely flexible. They don't require any minimums and can ship most items in 24 – 48 hours. Bungalow Flooring also partners with retailers that want exclusive design opportunities.
Capricorn Press
Led by artist Molly Frances, Capricorn Press curates original art and antique prints that accent any room beautifully. Since 2014, Frances' collection has grown to over 500 pieces featuring California deserts, botanicals, animals, constellations, beaches, maps, and even flapper art.
All the prints offered by Capricorn Press are based on Frances' original collages, photographs, drawings, and paintings or are restored antique prints she's collected from flea markets and world travels. She says of her collection:
"It originally developed as a way of sharing my growing collection of antique ephemera and antiquarian prints. After years of sourcing the original prints, developing restoration techniques, and perfecting a printing method, Capricorn Press was born."
All of Capricorn Press's work is hand-printed and trimmed in Frances' Los Angeles-based studio. She uses archival pigment inks and prints on 100% cotton heavyweight Fine Art paper, giving each piece a textured, watercolor-esque finish. Capricorn Press offers retailers volume orders for unframed or professionally framed items.
C&F Home
C&F Home is a wholesale home goods company selling bedding, bed skirts, table linens, kitchen towels, pillows, throws, and more. Founded in Virginia in 1976, C&F Home has prided itself on printed quilt sets, quilts, and shams featuring holiday, coastal, formal, and nautical styles.
Produced in the USA, each C&F Home piece is made of cotton or cotton blends and comes pre-washed and reversible for versatility. C&F Home only works with certified retailers and doesn't offer products for direct purchase.
This supplier is ideal for boutique retailers targeting consumers outfitting beds in their first homes or vacation homes, winning the 2022 Home Accents Today "Best Top of Bed Supplier" award.
Chasing Paper
While Chasing Paper was founded in the hustle and bustle of New York City, the company now proudly calls the Midwest home. Headquartered in Milwaukee, Wisconsin, Chasing Paper sells beautiful and removable wall coverings, stick flooring, and art prints to customers nationwide.
Chasing Paper's founders Elizabeth and Mike Rees, have carried on their family's grand-format printing business. The main focus of the third-generation operation is wallpaper, which was spurred out of creating a removable wallpaper solution for a friend's office in NYC. As Elizabeth Rees puts it:
"In the beginning, we were solving a problem, but what came after was so much bigger than that."
The beautiful wallpaper soon became the go-to for new apartments, nurseries, and homes. Today, Chasing Paper works with highly skilled artists to create best-selling, one-of-a-kind prints and colorways for wallpaper, drawer liners, and flooring—all of which are safe for children and pets and boast commercial-grade quality.
Retailers also benefit from dropshipping wallpaper that's printed to order. Customers can request specific designs, and Chasing Paper takes care of the rest.
Umbra
Umbra, the Latin word for "shade," is a global home decor company that makes modern designs accessible and functional. Based in Toronto, Canada, Umbra distributes to companies worldwide and has offices in Europe, Canada, the United States, Brazil, and China.
Co-founders Les Mandelbaum and Paul Rowan founded Umbra back in 1979 on the growing need to "create modern designs that would be accessible in both price and attitude."
Over 40 years later, the brand continues to be committed to this mission. The internationally-staffed Umbra design team is constantly creating original, innovative pieces to fuse creativity into everyday life. Umbra's sleek products add polish to any home, and have been featured in Better Homes and Gardens, The Oprah Magazine, Apartment Therapy, Refinery29, and Buzzfeed.
Vivian Rose
Based in Austin, Texas, Vivian Rose offers luxury, minimalist faux floral arrangements that give your home decor that extra finishing touch.
Vivian Rose was founded by single mom, Catherine Clishem, who didn't have the time to regularly maintain house plants or fresh flowers. Artificial plants are inherently no maintenance—they don't need to be watered and cared for. And they can still elevate your living space with a natural, chic, real-touch feel.
The company offers a variety of faux plants, from orchids to succulents, to ferns, to topiaries, all built with the highest quality and durability in mind. Vivian Rose's peony and ranunculus arrangements can also be timeless additions to customers' homes, and is already serving as a wonderful complement to furniture retailers like Wayfair.
Why Home Decor Dropshipping is Profitable
So long as people are renting apartments, leasing office spaces, and buying homes, home decor will continue to be a profitable niche. In 2021, the country's average annual expenditure on household furnishings and equipment reached $715.60 per consumer unit.
This demand makes sense: everyone wants to make their space comfortable, and they get inspired by new trends that constantly sprout up on social media.
Retailers that use dropshipping can fill their product catalogs with timeless classics, funky pieces, and new styles that businesses want to experiment with, but without the inventory risk. For these reasons, dropshipping home decor is particularly well-suited to:
Home decor retailers seeking to curate high-quality products
Non-home decor retailers that want to capitalize on additional categories without managing inventory
General e-commerce companies that want to expand their product assortments
Companies that want to sell bulky items without having to stock them
How do you Find Domestic Dropshipping Suppliers?
Finding dropshipping suppliers that are domestic or in Canada can be a great way to streamline your operations and ensure faster delivery times for your customers. Here are some tips on how to find dropshipping suppliers based in the U.S. and Canada:
As a first step, reach out to your existing network of suppliers and see if they participate in any dropship programs. Many offer dropshipping services to retailers as a way to expand their reach and increase sales.
Next, consider attending conferences or trade shows in the home or furniture industry. You can ask questions, see samples of products, and establish relationships with potential suppliers. Some popular trade shows for dropshipping suppliers include the ASD Market Week and the National Hardware Show.
Finally, partner with a sourcing platform or agent to get in front of top-tier suppliers.
How to Dropship Home Decor
Now that we've delved into the why of home decor dropshipping, it's time to get into the how. Following these six steps will help prepare you for a seamless and successful dropship program launch.
1. Confirm that a dropshipping program is right for your home decor company
Dropshipping helps retailers who struggle with inventory management and backend functions. By partnering with suppliers who handle packaging and shipping, retailers can offer a wider range of products to customers without the added logistical burden.
This model also allows home decor retailers to retain control over branding, pricing, and the overall customer experience. With the reduction in operational stresses, retail leaders can focus on strategic planning and growth. Dropshipping is especially beneficial for those struggling with limited warehouse capacity.
2. Consider the pros and cons of dropshipping versus a third-party marketplace
Dropshipping and third-party marketplaces both allow retailers to sell products without managing inventory, but there are important differences to consider.
In third-party marketplaces, third-party sellers set the price and handle order fulfillment and customer experience, while the retailer provides the storefront and earns a commission. On the other hand, dropshipping gives retailers more control over the customer experience and is often preferred by those with a strong brand. Check out these articles to learn more:
3. Create a tailor-made vendor agreement
Great suppliers are critical to starting a dropshipping program. A vendor agreement can help ensure that expectations and requirements are clearly communicated between the retailer and supplier.
Retailers should work closely with their legal team to create a comprehensive agreement that outlines how orders will be fulfilled, special packaging requirements, return policies, testing requirements, cost allowances, and inventory management. While some suppliers may request specific customizations, having a template with all necessary requirements can be a good starting point for negotiations.
4. Formalize a financial plan
When implementing a dropshipping program, it's important to consider the financial aspects of the program. There will be an upfront investment in personnel, technology, supplier onboarding, digital assets, and product catalog updates.
It's also important to forecast the expected operating margins for the program, which can vary depending on the dropshipping approach used: wholesale, trade discount, or commission. Modeling these approaches can help determine which is best for the business and provide confidence in the revenue potential of the program. Some industries, such as home decor, furniture, and lighting, can potentially generate 45% – 60% gross margins.
5. Determine what you want to dropship
When dropshipping, it's important to consider what products to sell and how to expand the catalog. Retailers should choose trusted suppliers who offer high-quality products and match their brand.
A curated catalog with clean layouts and intelligent recommendations makes it easy for customers to find what they're looking for. Suppliers can be tested out over time to explore new categories and price points.
6. Pick a dropship technology solution
Once you've committed to building a dropship program, it's time to pick a dropship technology vendor. As you begin your evaluation, keep these must-have features in mind:
Internal integration with your existing e-commerce platform (such as Shopify or BigCommerce) and/or product information management (PIM) system
External integrations for supplier communication via open API, prebuilt APIs, EDI, Secure File Transfer Protocol (SFTP), XML, CSV, ShipStation, and web portals
Robust reporting for acting on real-time data and ensuring compliance
State-of-the-art catalog features to help you monitor order lifecycles, send customers shipment updates, create packing slips, manage product assortments, and sync your catalog with supplier inventory
To learn more, check out:
What Home Decor Product Categories are Great for Dropshipping?
As mentioned, it can be tough to know where to start when expanding your catalog—especially when it comes to home decor. To give you a headstart, here are a few best selling home decor categories from our list of suppliers:
We recommend starting with categories that augment the products that you already sell. A fantastic example is Brooklinen. While the company is known to offer "the internet's favorite sheets," it improved its customer repeat purchase rate with dropshipping by offering furniture, rugs, accessories, and fragrances that matched the brand's quality and aesthetic.
Dropship Home Decor with fabric Marketplace
Dropshipping can be a great solution for home-focused retailers, but selecting the right suppliers is crucial. fabric Marketplace is a dropship software solution that can help by connecting retailers with reliable dropship suppliers in the home decor industry.
fabric's modern dropshipping platform supports EDI, API, and web portal connections, allowing retailers to partner with virtually any supplier they want. The expedited onboarding process can drastically reduce operational costs and IT resources, while robust back-end analytics make tracking and monitoring simple.
If you want to learn more about dropshipping or how fabric Marketplace can help you find trusted home decor dropshipping suppliers, we'd love to chat with you. Feel free to schedule a call with us here.
---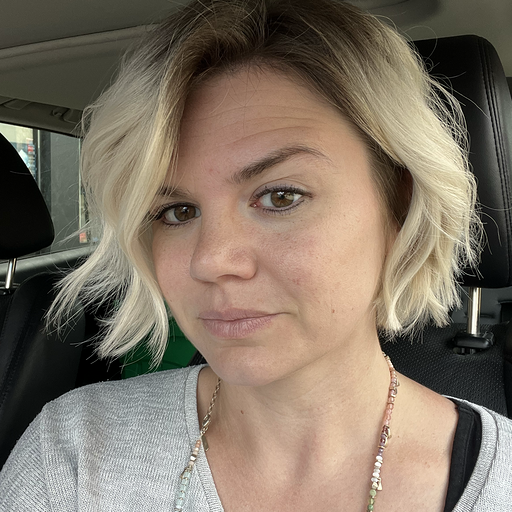 Written by Ashleigh Palazzo
Dropship and merchandising @ fabric. Previously @ Everest Toys, Indigo, and Harry Rosen.