Summary
COVID-19 and geopolitical instability have introduced significant challenges to the traditional retail supply chain, contributing to imbalanced product inventory.

Dropshipping connects retailers with a network of vendors allowing them to sell the best products without having to own inventory. 

Introducing the best dropshipping products into your product assortment can help mitigate ongoing supply chain issues that threaten your ability to respond quickly to changing consumer demands during the holiday season.

fabric Marketplace provides retailers the best-in-class technology and service enabling retailers to scale their dropshipping programs easily and rapidly for the holiday season.
The COVID-19 pandemic and subsequent economic instability have had a crippling impact on the global supply chain. E-commerce shoppers are now 235% more likely to see an out-of-stock message, a figure only slightly lower than the 258% high the 2021 holiday season.
Though some retailers, like Walmart and Target, have erred by overstocking inventory compared to actual sales volumes, other retailers — including e-commerce companies — have struggled to maintain balanced stock, even outside of the busy and demanding holiday season.
Growing inflation and a looming recession have contributed to a high rate of out-of-stock and overstocked products, including staples like baby formula and tampons and components like semiconductors. And there seems to be little expectation these problems will be resolved any time soon, even as retailers begin prepping for the upcoming holiday shopping season.
In fact, congestion levels at Chinese ports have increased by 30% to 40% between March and May 2022. Many carriers are also refusing to take shipments back to Asia from the U.S. and Europe, opting to return with empty containers instead and driving up the cost of containers.
The recent Ocean Shipping Reform Act does little to mitigate these issues. With the significant increase in shipping time and cost, retailers are left scrambling to figure out a solution for how to build holiday inventory and reduce the risk of elevated out-of-stocks for the second season in a row, prompting the possibility of adding the best dropshipping products to round out their assortment.
Retailers aren't the only ones concerned either. A Harris Poll survey commissioned by fabric discovered that:
59% of Americans who plan to buy gifts for the upcoming holiday season are worried that the gifts they plan to purchase will not be available.
72% of Americans who plan to buy gifts for the upcoming holiday season plan to start shopping earlier than before the pandemic.
76% of Americans who plan to buy gifts for the upcoming holiday season believe their favorite retailers should be aggressive in securing inventory.
Retailers seeking to have a successful holiday season need to adopt an e-commerce strategy that evolves past total reliance on inventory. For many retailers experiencing growth during an integral holiday season, selling the best dropshipping products can be the answer.

Getting the Best Products in a Traditional Retail Business Model
If your brand follows the traditional retail model and prefers holding inventory vs. experimenting with trending products, you're responsible for every step of the sales process. This includes functions like product iteration, sourcing, manufacturing, and distribution to marketing, sales, fulfillment, and support.
Typically, retailers buy holiday inventory a year in advance of the holiday season. This helps account for any logistical hiccups along the way. But it also requires heavy analysis and accurate forecasting to determine:
When products get delivered to your warehouse
How far out from the holiday can you order
How much space needs to be set aside to hold inventory
In other words, if it takes X days for items to arrive from Asia and another Y days for items to travel from the factory to the warehouse, how do you contend with delays and other disruptions?
With a traditional retail model, your options are limited. You may lack the relationships necessary to replace delayed merchandise, or you may end up sitting on inventory that won't move (as is the current issue with Walmart and Target).
In turn, your product assortment stagnates as you liquidate your inventory, cutting into revenue just to clear space for new merchandise. Though the traditional retail business model is effective when it functions properly, it's also inherently risky, costly, and subject to supply chain issues.

How Can Retailers Sell the Best Dropshipping Products?
Dropshipping is a fulfillment model in which a retailer offers products to its consumer but relies on vendors to fulfill the orders on its behalf. This lets retailers expand their available assortment with the best dropshipping products without taking on the same risks as a traditional retail model, such as relying on imports, dedicating inventory space to specific products, and holding inventory that may not sell through.
An argument can be made that COVID-19 killed the traditional retail calendar. A fitting response is introducing flexibility into your business model by adopting the best dropshipping products. Fusing or fully embracing dropshipping into your retail model lets you adapt to changing market trends by working with various disparate suppliers. This, in turn, improves your product assortment without requiring you to hold inventory or contend with volatile supply chains.
Why Should You Sell the Best Dropshipping Products in the Holiday Season?
Introducing the best dropshipping products into your overall strategy and product assortment typically starts with a category manager who aims to increase e-commerce revenue by analyzing competitors to determine what products they're selling that you're not. It may also be inspired by the need and drive to experiment with newer products without the same inherent risk as holding inventory.
These benefits — in which you aren't concerned with a supply chain — enable your brand to embrace the concept of the Amazon Flywheel. This helps put your brand into a cycle of continuous growth, empowered by the benefits of dropshipping.
1. More selection without taking up shelf space
Retailers who use a traditional retail model — whether fully or in part — need to manage and constantly tweak what's held in inventory. This limits your potential product assortment, including variations of popular products.
The best dropshipping products overcome these challenges. Because you're not maintaining inventory, you can offer customers a curated and extended aisle of products to choose from, including different variations of those products, like colors.
2. Easier assortment testing
It's often difficult to determine which products will sell and which will flop. With a traditional retail model, experimenting with your product assortment requires an investment in carrying, holding, and managing your initial inventory. If that inventory doesn't sell, you might take a loss to liquidate it and free up space for other products.
Carrying the best dropshipping products lets you experiment with "riskier" products that may not have a proven sales record and may or may not fulfill your customers' needs. But since they're not sitting in a warehouse or taking up space on a shelf, you can effectively de-risk your ownership without incurring upfront or ongoing costs.
3. More profitable sales
Offering the best dropshipping products during the holiday season helps brands improve sales and customer retention.
Dropshipping also protects your revenue. Because you're not holding onto inventory, you don't need to maintain space or processes to:
Ship goods to your warehouse
Maintain finite inventory space
Pick, pack, and ship orders
Additionally, dropshipping reduces your product content management needs. Product information management software like fabric PIM can easily integrate with your vendors, pulling in the data you need to quickly and easily add top dropshipping products to your available assortment.
Dropshipping also benefits your customers. In many cases, customers need to visit multiple retailers to finish off their total purchase — a common issue throughout the holidays. Finding desired products from numerous retailers requires a significant effort and often results in multiple shipping costs across the chosen retailers.
By introducing the best dropshipping products into your assortment, you can sell a full swathe of items across a given category, reducing the necessity for your customers to visit other retailers to complete their purchases. In turn, you can better retain these customers by improving their shopping experience while increasing the total value of their orders.

How To Dropship the Best Products This Holiday Season
In comparison to offering top dropshipping products, the supply chain of a traditional retail model involves getting products and supplies from point A (the source) to point B (your warehouse) before you can fulfill any orders. If travel is disrupted between these points, your ability to move products and generate revenue is compromised.
Dropshipping lets you expand your reach to offset any single point of failure. Because you're working with multiple vendors, you can increase your likelihood of offering and selling the best dropshipping products. And because you're not sitting on inventory, you can easily replace difficult-to-procure products with other top dropshipping products without needing to liquidate.
At its core, dropshipping gives you the flexibility to meet the demand and sales volume of a busy holiday season, helping you dominate the most important time of year for retailers through a versatile product assortment that lets you maximize your revenue.
Tip 1: Evaluate your assortment strategy
As a single retailer, your perspective — however wide — is still limited. This extends to the number of data points available to you to determine viable trends and consumer demands. In turn, this impacts the products you stock and carry.
Before you can start stocking the best dropshipping products, you need to evaluate your current product assortment. Determine:
The preferred product depth and breadth of your assortment
If you want to increase more assortment from your existing vendors
What degree of cross-merchandising you prefer
If you need to replace any items you currently carry
If you need or want to test new products or vendors
What market trends you plan to capitalize on
Which seasonal products you want to test without much risk
With these answers in mind, develop a plan to optimize your product assortment. Improve your assortment by identifying the best items to dropship. Then decide how to source them.
Tip 2: Work with vendors to discover the best products to dropship
Adding the best dropshipping products to your product assortment is dependent on finding legitimate and trustworthy vendors to supply them.
You can find dropshipping vendors at trade shows, through your network, or via online marketplace platforms. After establishing contact, vet the vendors and their best dropshipping products to ensure they meet your standards and needs.
Because vendors work with so many retailers in a variety of geographic locations and industries, they have access to more data points than your brand does. This information can be integral to catching trends your competition hasn't noticed, helping you sell trending dropshipping products to meet consumer demands during heavy sales periods, like the holidays.
Without solid vendor relationships, your primary source for forecasting is your own data. But by leveraging your partnerships to take into account a much broader dataset, you can figure out what the best dropshipping products are to plan for the holiday season at lower risk and cost.
Tip 3: Stay nimble and introduce trending dropshipping products
With a traditional retail model, you typically need to plan for holidays about a year in advance. By working with dropshipping vendors, you can shorten your time-to-market to eight months. In some cases — and with strong relationships — you can even introduce trending dropshipping products only three or four months before a holiday.
But what gives dropshipping this advantage over a traditional model?
You're not beholden to any one supplier, so you have the flexibility to adapt, change, and introduce the best dropshipping products into your assortment without incurring significant costs or overly relying on your ability to source and manufacture products. By proactively managing your inventory and product assortment, you can provide a one-stop shop for customers to purchase and complete their holiday shopping.
You also don't need to worry about filling dwindling warehouse space with merchandise you won't sell for another year. Working with your suppliers means you can tap into their data to analyze trends and, soon after, start to sell trending dropshipping products without the risk of holding inventory or making a poor product choice.
Tip 4: Use fabric Marketplace to find and sell the best dropshipping products
Dropshipping marketplaces, like fabric Marketplace, provide a framework through which you can sell the best dropshipping products. fabric Marketplace is a Commerce as a Service solution that can be used to launch a standalone turnkey sales channel or integrate into your existing e-commerce platform, such as fabric Commerce Platform.
This lets you quickly scale your efforts and weather current and future supply chain issues by:
Seamlessly integrating vendors through modern and classic protocols or the fabric Marketplace portal
Simplifying and automating merchandising and product information
Streamlining order management
Automating transactions to reduce fulfillment times
Ensuring vendor compliance with performance metrics
And because fabric Marketplace is headless, you can iterate on your dropshipping plans and add new functionalities as needed via powerful e-commerce APIs. This helps you continually expand upon your product assortment with trending dropshipping products without incurring technical debt, giving you the flexibility you need to respond to a busy holiday season through rapid implementation of dropshipping.
---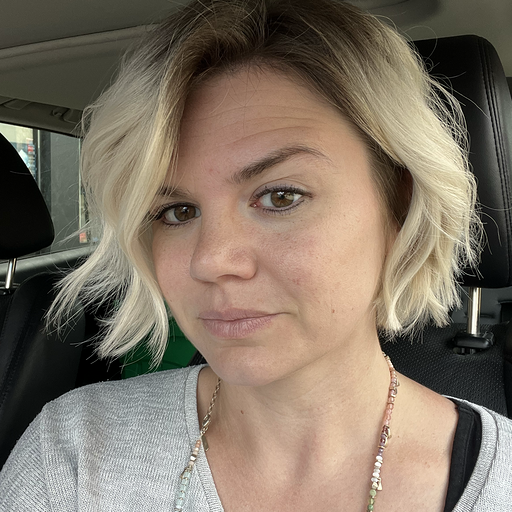 Ashleigh Palazzo
Dropship and merchandising @ fabric. Previously @ Everest Toys, Indigo, and Harry Rosen.