Summary
Dropshipping lets retailers sell products to consumers without carrying inventory, helping retailers scale without requiring a large initial investment.

To start dropshipping effectively, retailers need to develop and nurture strong relationships with vendors.

Outlining expectations and requirements at the onset of a relationship let retailers vet dropshipping vendors that support the retailer's goals.

fabric Marketplace simplifies how to dropship, helping retailers go to market quickly while supporting seamless integration with major e-commerce platforms and vendor systems.
When it comes to quickly offering new product categories, dropshipping is often the first thing that comes to mind for many retailers these days. 66% of online retailers employed dropshipping in 2021, driven, in large part, by the pandemic and growing consumer interest in marketplaces.
Retailers need to scale if they hope to improve e-commerce profitability. For many, dropshipping is the answer, but how to start a dropshipping business is a complex question.

How to Start a Dropshipping Business Program
To start dropshipping, retailers must invest significant time and effort into resources, planning, and nurturing relationships. This is in contrast to the third-party marketplace model, which requires less oversight and planning, but requires the retailer to cede control over much of the product offering and customer and transactional experience.
An effective and profitable dropshipping program — as exemplified by many top brands — enables flexible expansion, the ability to scale easily, and the versatility to adapt to changing trends and seasonal sales.
Before taking advantage of these benefits, you need to vet potential vendors to ensure they meet your criteria and can support your merchandising goals. These conversations need to revolve around the following questions to help determine how to start dropshipping with vetted vendors and quality products.
Step 1: Dropship Capabilities
The first step in how to become a dropshipper is to determine the capabilities of any potential vendors. Because the nature of dropshipping transfers many typical e-commerce challenges from you to your vendors, they must be capable of and experienced with inventory, warehousing, fulfillment, supply chain issues, and other elements.
Questions to ask potential dropshipping vendors include:
1. When did you start dropshipping or direct shipping to consumers? This can help you determine the vendor's level of dropshipping experience and the amount of infrastructure and processes that are in place to support a dropshipping arrangement.
2. Do you conduct any shipping and packaging testing for dropship? Working with vendors who conduct drop testing and overall testing on packaging for transit will ensure that you have a low damage and breakage rate. Ask about a vendor's ability to handle heavy merchandise and its use of LTL shipping to cut down on shipping fees and comply with internal environmental standards. Products that arrive damaged to a customer can have the perception of low quality and not only frustrate the customer but damage the retailer's image.
3. Do you ship on your own accounts or the retailer's accounts for small parcels and/or LTL shipping?  This helps you determine if you need to set up and establish relationships with carriers for the types of goods you plan to dropship. When you are smaller, you can take advantage of lower shipping rates through the vendor. As you scale or if you already have a decent record of shipping, using your own accounts can allow you to negotiate with your carriers. This information will also stipulate who will handle return shipping costs and our damage claims. Be advised that most vendors handling LTL dropship will require the retailer to have a carrier account.
4. How do you handle packaging and shipping labels? This helps verify if a dropshipper is capable of meeting your shipping standards and requirements. Is the vendor capable of adding branded messaging to a package (like personalized thank-you notes) or private-labeling packaging materials? Retailers who use fabric Marketplace can easily customize orders and add personalized packing slips to improve the customer experience.
5. Do you have a dropshipping fee? Dropshipping fees can cut into your revenue and need to be considered to allow you to budget accurately for an effective dropshipping program.
6. How often do you update your inventory feed? ? As dropshipping transfers a degree of inventory management from you to your vendors it is critically important that you establish how often they will transmit inventory levels to you. Data—like stockouts—might not be accurately reflected on your website if your vendor's information isn't up-to-date and reliable. This can impact the customer experience and lower revenue.
Asking these questions helps you determine if this is a vendor with which you want to work by identifying any potential pitfalls or issues. This conversation also provides you with the opportunity to suggest a workaround or pass on a specific vendor before you've committed time and resources to the partnership.
Step 2: Dropship Margin and Cost Structure
Is dropshipping profitable compared to the traditional retail model?
How to make money dropshipping depends on your requirements, your volume, the category of product, and the vendors you choose to work with. This is important for determining the cost of goods, which impacts your margins and profitability.
Discuss pricing at the onset of your relationship with a vendor to arrive at a mutually beneficial model: 
Step 3: Returns and Replacements Agreements
Online purchases are returned three times more often than products purchased from brick-and-mortar retailers. E-commerce customers are most likely to return orders due, specifically, to challenges related to a digital storefront — in other words, the customer experience.
As e-commerce grows, the increased rate of returns — or reverse logistics — that it generates further hampers the supply chain. Additionally, the specific types of products you sell can have a significant impact on how frequently customers return them. For example, the return rate for women's dresses and jeans can rise as high as 40% compared to items with lower return rates, like furniture.
Part of how to make money dropshipping depends on how you and your vendors handle returns and replacements.
When you start dropshipping, iron out a returns and replacements agreement with any potential vendors. Ensure your agreement outlines:
If the vendor accepts returns and what are the conditions for doing so: Does the vendor require returns to be in the original and unopened packaging? Is there a restocking fee? Do you require prior authorization before accepting and processing a return? Are return slips or labels included automatically in each shipment?
How to handle replacements for products damaged during shipping or for manufacturing defects: Is the original damaged item credited back? Are there any special order points on the PO to indicate a replacement order?
How to process customer refusals or undeliverable shipments: Where do the goods go? Which party pays for freight? In most cases, retailers are responsible for returned items, so you need to understand and develop processes to handle returned merchandise (including shipping, storage, and potentially reselling returned goods).

Step 4: Cost Breaks and Allowances
Online shoppers returned an average of 20.8% of purchases in 2021, representing a total amount of $218 billion. As the retailer, you're responsible for any returns or damages, which can eat significantly into your profits.
You can — and should — negotiate a returns/damage allowance upfront with any vendors you choose to work with when you start dropshipping and as you scale your program. Doing so helps mitigate lost revenue stemming from returned and damaged items.
Additionally, seasonal trends, promotions, and holiday sales need to be accounted for when outlining how to dropship. Discounting items or introducing loss leaders during these events can impact your margins if you don't negotiate a cost break beforehand.
Discussing cost breaks and allowances at the onset of your relationship can help you maintain and increase your margins to make dropshipping profitable for your brand.
During your initial onboarding, prioritize negotiating:
A vendor allowance (VA) to offset returns and damages: A credit toward future orders if the damage or return rate exceeds its acceptable limit, such as 10%.
A vendor allowance to offset inadequate packaging: A credit toward future orders if the dropship vendor fails to protect orders with sufficient packaging, resulting in high damage or return rates.
Cost breaks for key or promotional items: A reduction in what you pay for a product in exchange for a higher volume of sales and more profit for both you and the vendor.
Revisit and renegotiate cost breaks and allowances over time as your business grows, and your product assortment evolves and changes.
Step 5: Inventory and Fulfillment
Inventory management plays a crucial role in how to start a dropshipping business. Stockouts, incorrect prices, inaccurate product descriptions, and excessive delivery times create bad customer experiences — and can even result in you losing customers.
Before onboarding a dropship vendor, ask about their inventory and fulfillment processes. Determine how easily you can integrate their inventory management systems with your own and if the systems they have in place meet or exceed your standards.
At the onset of your relationship with a dropship vendor, ask:
How often is inventory updated? Determine the agreed-upon cadence for when inventory information is updated. The ideal schedule is daily, though other options include Monday through Friday, three times per week, or every other day.
How are stockouts handled? Your vendor needs to communicate with you to accurately report when items go out of stock or fall below a threshold to help you avoid overselling. Ensure the vendor can provide the best estimates for when items are back in stock, and determine at what inventory level you want to mark an item as out of stock on your storefront.
What safety stock thresholds can be put in place? A safety stock threshold is a commitment that the vendor maintains a minimum quantity of a given product. When inventory levels fall below the threshold, the vendor promises to restock the item to avoid going fully out of stock. This helps you avoid overselling and can mitigate potential shipping delays between the vendor and manufacturers.
How long does it take to ship out and fulfill orders? Fulfillment latency — the time it takes for a vendor to ship an order — contributes to the overall delivery time. Knowing how long it takes your vendor to fulfill an order can help you provide customers with accurate delivery estimates or determine if a vendor can't adhere to your shipping policy. Typically, fulfillment latency shouldn't exceed 48 hours for small parcel goods or three to five days for LTL shipments.
Step 6: Retailer Requirements
No two retailers are alike. One of the key draws to starting a dropshipping business is the ability for it to support your brand ethos — your values, messaging, and reputation. Every step along the customer journey must consistently demonstrate adherence to your ethos.
How to dropship effectively requires you to be clear, assertive, and transparent on any requirements you have for the vendors that will represent your brand. After all, a vendor is acting on your behalf when fulfilling an order from its warehouse; there shouldn't be a disconnect between what the customer experiences on your website and what they experience upon delivery of their order.
Specify what you require of your dropshipping vendor during your initial negotiation and onboarding, including:
Labeling and shipping: E-commerce order fulfillment is more demanding than traditional retail and requires strong, sturdy packaging that can withstand the rigors of shipping. You might also require branded packaging that includes your logo in place of the vendor's or packaging materials made from sustainable and eco-friendly materials that support your brand ethos.
Personalized packing slips: Because customers expect a consistent experience from purchase to delivery, you might require a dropshipping vendor to include personalized packing slips in every order. These slips can include a special thank you note, discount code, return instructions, and customer service information for easy reference.
Expectations and concerns: Establish what happens if a vendor doesn't meet your agreed-upon terms, including fulfillment, inventory updates, or freight charges. Outline the process for recouping any losses incurred from a vendor failing to meet your expectations.
Start Dropshipping Effectively with fabric Marketplace
How to build a dropshipping program that operates as a standalone sales channel or adds to your existing omnichannel approach is a complex process. fabric Marketplace helps simplify the process by:
Connecting you with an in-house team of e-commerce specialists who provide you with guidance and advice to go to market faster
Seamlessly onboarding new vendors through the fabric Marketplace portal or via classic and modern protocols, including EDI and APIs
Quickly testing and introducing new products with accurate product and listing information available via built-in e-commerce platform integrations
Managing inventory in real-time on a dedicated inventory dashboard, with the ability to configure real-time notification of critical events (such as stockouts)
Monitoring the complete order lifecycle with detailed analytics and reports
Using pre-built connectors to integrate with major e-commerce apps
fabric Marketplace is built to scale with your business through an extensive ecosystem of e-commerce microservices and APIs. This helps you continuously improve and build your dropshipping program as your needs change.
If you're ready to learn more about fabric Marketplace and see why it's a market-leading solution for how to dropship, request a demo with us today.
---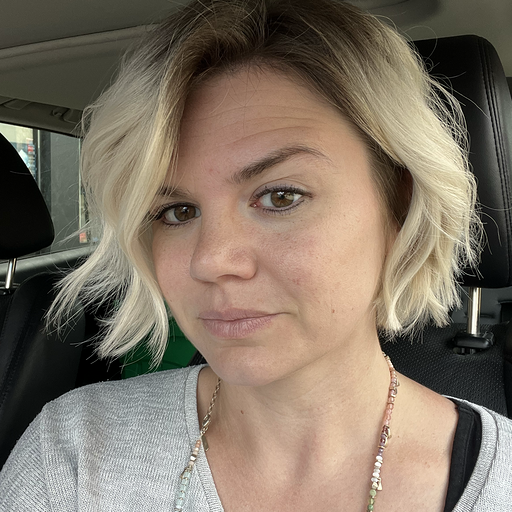 Ashleigh Palazzo
Dropship and merchandising @ fabric. Previously @ Everest Toys, Indigo, and Harry Rosen.