Summary
The top dropshipping marketplaces include fabric Marketplace, Mirakl, Convictional, and Logicbroker, each of which offers different feature sets and approaches.

The global dropshipping industry is projected to reach $1670.1 billion by 2031, growing at a rate of 27.1% from 2022 to 2031.

Top dropshipping marketplaces enable seamless integration with leading e-commerce platforms, microservices, and suppliers.

fabric Marketplace leverages the modular, full-stack fabric Commerce Platform to accelerate business growth and help retailers scale their dropship programs.
In spite of global economic uncertainty, a staggering 40% of online retailers use dropshipping to expand their online inventory and compete with Amazon. This is the case for companies like Wayfair, which dropships 95% of its products, as well as any number of smaller online retailers. In 2020, 78% of U.S. retailers implemented some form of dropshipping, while another 18% planned to implement dropshipping within two years.
According to the latest data, the global dropshipping market is forecast to reach $243.42 billion in 2023. This is also the first year it has surpassed $200 billion, after a 23.7% increase from 2022's numbers.
By shifting fulfillment to manufacturers and distributors, retailers who dropship can offer a wider assortment of products with low initial capital and fewer inventory concerns. However, retailers hoping to implement or improve upon a dropshipping model must leverage a dropshipping marketplace to connect with suppliers in an efficient and flexible manner.
Instead of building a custom dropshipping marketplace like Farfetch, Amazon, Staples, and other retailers have, businesses can leverage a dropshipping marketplace to quickly scale up product assortment and increase revenue.
Which Marketplaces Are Best for Dropshipping in 2023?
For today's modern retailers and brands, the best marketplaces for dropshipping are fabric Marketplace, Mirakl, Convictional, and Logicbroker. These companies offer some of the best experiences for retailers, but they also differ in the quality of the features and functions they provide.
Dropshipping marketplaces should support seamless integration with suppliers and services, as well as automated and streamlined processes and functions intended to accelerate time-to-market and continual growth. The top four dropshipping marketplaces are detailed below.
fabric Marketplace
fabric Marketplace is a turnkey Commerce-as-a-Service (CaaS) solution that may be used to launch a standalone sales channel or integrate into an existing e-commerce platform, such as fabric Commerce Platform. This modularity lets retailers rapidly deploy dropshipping functionality and begin selling within days.
fabric Marketplace lets retailers seamlessly connect to suppliers through modern and classic protocols, sharing information via APIs, EDI, XML, CSV, ShipStation, or the fabric Marketplace portal. This allows for simplified and automated merchandising and product information, streamlined order management, and accurate and automatic transactions, including billing and invoicing.
Performance metrics — including compliance with SLAs, order data, refunds, and customized reports — are accessible through a single dashboard. This gives retailers a holistic view of their operations, letting them make operational changes as needed to prioritize the customer experience and maximize sales performance.
Once a retailer has established its dropshipping marketplace built on fabric Marketplace, it can take advantage of fabric's extensive ecosystem of e-commerce microservices and APIs to continually scale and improve operations.
Key features:
Offers white-glove, personalized onboarding for retailers as well as turnkey integration with vendors, shipping providers, services, and e-commerce platforms
Provides a flexible platform and support for quickly launching a dropship program within days, for very little upfront investment and development time
Performance metrics are easily accessible and visible through a single and comprehensive dashboard
Supports growth and scalability through fabric's flexible, modular, and headless e-commerce ecosystem
Offers professional advice from an in-house team of experienced commerce operators to assist with dropship and business growth strategy as well as sourcing services to scale your business
Mirakl
Mirakl is an enterprise dropshipping marketplace platform that touts its Mirakl Connect ecosystem to connect retailers with a curated community of suppliers and partners. It specializes in launching third-party marketplaces but can also help businesses build first-party (dropship) marketplaces as well.
Integrations with suppliers and e-commerce and ERP platforms are made via pre-built connectors and APIs. This provides B2B and B2C enterprises with a solution for implementing a dropshipping marketplace, then scaling it as needed. However, Mirakl lacks support for Electronic Data Interchange (EDI), which is still a very common format that retail businesses use to electronically communicate information.
Mirakl includes marketplace management software that lets retailers measure performance metrics and ensure supplier compliance with SLAs and other requirements. Workflows help retailers automate onboarding, payments, and product information from multiple suppliers.
In addition to primarily focusing on enterprise-level retailers, it typically takes four months for retailers to launch a dropshipping marketplace using Mirakl. However, for some retailers, the months-long time-to-market may negate some of the benefits of Mirakl's ecosystem and network and their enterprise-focused solutions.
Key features:
Provides access to a curated ecosystem of suppliers and technology partners via modern and classic protocols
Native integration with e-commerce and ERP platforms
Dropshipping marketplace management software streamlines processes and generates performance metrics
Lacks support for EDI
Can take four months or longer to launch a dropshipping program with Mirakl
Convictional
Convictional is a supplier enablement platform that powers both dropshipping marketplaces and wholesalers. Retailers can onboard suppliers via one-time self-serve integrations using APIs, EDI, and CSV without the need to replatform.
Convictional lets retailers create, share, and execute partnership agreements as part of its customized onboarding process. From there, retailers can measure a supplier's performance against expectations and requirements to ensure compliance.
Convictional's ability to share order information in real-time allows for rapid fulfillment. Retailers may also opt to automate invoicing and payments and integrate billing and payouts with existing financial and accounting systems, reducing overhead effort and expenses.
According to Convictional, retailers will experience improved margins by dropshipping long tail SKUs to support an "endless aisle" strategy. However, this is yet another example of the fallacy of the long tail, which is a flawed business strategy that's become pervasive across marketplace SaaS providers.
Key features:
Provides a self-service onboarding process for suppliers
Supports integrations using APIs, EDI, CSV
Offers multiple product plans for retailers of varying sizes
Takes less time than Mirakl to get suppliers transactional
Shares order information in real-time to improve fulfillment and delivery times
Logicbroker
Logicbroker is an API-based cloud platform that offers native integration with e-commerce platforms. Retailers can also tap into a network of curated suppliers to expand product assortment and fulfillment without the complex management of multiple suppliers.
Integrations are supported via e-commerce API using bi-directional communication, even if orders are sent via EDI, XML, CSV, or JSON. Additionally, Logicbroker supports both FTP and SFTP for data transfers. By leveraging full EDI compliance, Logicbroker automates the entire order life cycle to process orders, fulfillment, invoices, and inventory data in near real-time.
The Logicbroker web portal lets retailers manage every aspect of their dropshipping marketplace. Through this interface, retailers may manage inventory across multiple suppliers, implement rules to better map to suppliers' specifications, monitor supplier performance and compliance, and generate custom reports.
Key features:
Curates a network of suppliers and retail and marketplace channels
Facilitates connections with other services and systems as-needed
Uses supplier self-service to help automate the onboarding process
Provides highly visible retailer and supplier performance metrics through scorecards
Must-Have Features To Look For In A Dropshipping Marketplace
Despite the advantages of dropshipping over traditional fulfillment, dropshipping isn't without its challenges. Forty percent of the U.S. retailers who implemented dropshipping in 2020 reported their implementation needed improvement, running the risk of incurring technical debt or requiring additional resources and development time.
Dropshipping marketplaces that offer versatile features, such as seamless integration and automated processes, can help retailers accelerate the time-to-market of their dropship program while avoiding the pitfalls of incomplete implementation.
| | |
| --- | --- |
| Feature | Benefit |
| Seamless integration | It supports both modern and classic integrations, including APIs, EDI, and CSV/XML. |
| Flawless product data | It presents accurate and real-time syncing of product information, such as prices, inventory, and attributes. |
| Streamlined transactions | It provides a convenient checkout and ordering process and rapid order fulfillment and delivery. |
| Accounting automation | It facilitates quick and accurate invoicing and payment. |
| Performance visibility | It displays a dashboard summary of important and relevant metrics, such as order volume, compliance with SLAs, aged inventory, and refunds and cancellations. |
Seamless integration
Adding or adopting dropshipping marketplace functionality requires integration between a brand's e-commerce platform, as well as the systems used by dropshipping suppliers. For example, a brand that partners with Printful to sell apparel requires integration between the retailer's marketplace and Printful's service. This integration is required to let the store communicate with Printful to process, pay for, and ship orders made through the retailer's dropshipping marketplace.
Modern integration is typically accomplished by connecting to a supplier via API, whereas classic integrations use EDI, XML, or CSV to connect with partners. Dropshipping marketplaces that support multiple protocols let retailers seamlessly integrate with their suppliers without requiring significant development time, allowing for a quick, smooth, and cost-effective launch.
Flawless product data
Product information and photos are important to 85% of online shoppers when choosing between retailers to buy from. This means brands need to manage product data as they would other assets, presenting customers with accurate and comprehensive product data — including pricing and other product attributes, such as color, dimensions, and sizing.
Some dropshipping marketplaces may automatically pull and certify product attributes directly from suppliers to ensure consistency between what a customer sees on the frontend and what information is stored on the backend, thereby ensuring consistency between what customers expect and what they actually receive after ordering.
Top dropshipping marketplaces must also provide inventory information to retailers. Visible product information — such as available inventory, product status, SKU, wholesale price, and more — helps retailers manage customer expectations, plan promotions and discounts, and manage data from multiple suppliers.
Streamlined transactions
A Digital Commerce 360 survey revealed that 73% of customers experienced a "fast, easy checkout process" when shopping online, highlighting the importance of a simple and convenient checkout experience. Dropshipping marketplaces must provide retailers with a means of streamlining transactions through an integrated checkout experience, letting customers purchase products quickly without forced account creation or complicated processes.
Streamlining transactions through integrations with suppliers keeps customers on-site without requiring them to manage their cart on a third-party website.
In addition to facilitating convenient checkout processes, dropshipping marketplaces must let retailers track and measure order fulfillment and delivery. Because fast shipping plays a major role in customer satisfaction, retailers must have access to data that ensures their suppliers are providing acceptable fulfillment and delivery results. Dropshipping marketplaces that fail to adequately integrate with suppliers may lead to increased errors in fulfillment and, ultimately, dissatisfied customers.
Accounting automation
In contrast to first- or third-party fulfillment, dropshippers don't purchase or maintain any inventory. Instead, retailers typically collect the customer's full payment and use a portion of it to pay the supplier for the item and associated shipping costs.
Naturally, this can become a convoluted process depending on what payment methods are available to customers and which they choose to use (such as a credit or debit card, Google Pay, or PayPal). Dropshipping marketplaces can automate the accounting and payment processes, handling and paying invoices from multiple suppliers on a timely basis all from a convenient dashboard or UI.
Performance visibility
Retailers must be able to gauge the performance of their dropshipping suppliers. Key business metrics — such as fulfillment rate, time to ship, and compliance with contractual terms and agreements, may be summarized and presented on the dashboard of many top dropshipping marketplaces.
From there, e-commerce managers can implement strategies for improving integration between the digital marketplace and supplier systems. They may also use this information to institute changes to payment gateways, pricing, or customer expectations to limit refunds and chargebacks. These metrics may also be used to hold suppliers accountable to SLAs, improving compliance.
What Is the Difference Between Dropship and Marketplace?
While the terms are often confused and used interchangeably, "dropshipping" and "marketplaces" are two different business models used in e-commerce.
Dropshipping is a fulfillment method where a retailer does not keep goods in stock but instead transfers customer orders and shipment details to a vendor or supplier who fulfills the orders. A dropship marketplace, also known as a first-party marketplace, is essentially an online market where products are bought and sold but the method of fulfillment is dropship.
In this scenario, the retailer is the merchant of record and owns the full customer experience. An example of a dropshipping marketplace is Wayfair.
On the other hand, a marketplace or third-party marketplace is an online platform where third-party sellers can sell their products directly to customers. Similar to dropshipping, the retailer does not manage inventory, however they typically earn revenue through transaction fees, commissions, or advertising.
In this scenario, the third-party vendor or supplier is the merchant of record and determines many if not all points around customer experience. Examples of third-party marketplaces include Amazon, Etsy, and eBay.
To learn more about the differences between dropshipping marketplaces and third-party marketplaces check out this article:
---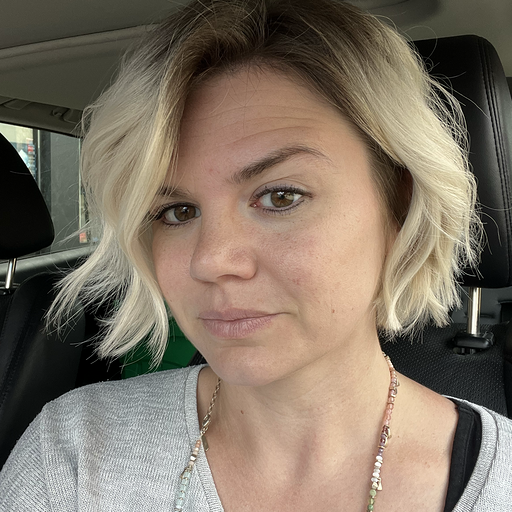 Ashleigh Palazzo
Dropship and merchandising @ fabric. Previously @ Everest Toys, Indigo, and Harry Rosen.