Summary
Below are 5 tips and strategies for launching a successful dropshipping program for fashion and apparel.

Businesses should target a niche, find trusted suppliers, choose a cost model, improve sourcing, purchasing, and merchandising, and test products and strategies.

fabric Marketplace is a turnkey and cost-effective dropship solution that allows retailers to expand product assortment without additional inventory risk
Welcome to Part 2 of The Modern Retailer's Guide To Dropshipping Fashion and Apparel. 
In Part 1, we covered the basics of dropshipping and explored the reasons why every fashion retailer should switch from a traditional retail model to an asset-light dropship model. In this second installment, we will dive deeper into the world of dropshipping, and explore some of the best tips and strategies for successfully dropshipping fashion and apparel products.

Overview
For today's modern retailer, there's a lot that goes into building and launching a fashion and apparel dropshipping business. Although the increasingly popular business model opens up many possibilities and opportunities, it also presents new challenges that need to be addressed. This is especially true for mid-market fashion retailers, whose operations are generally larger and more complex than smaller retailers.
From managing more SKUs across multiple sales channels, to more intricate and sophisticated order management operations, to complex post-purchase processes, scaling operations in the lightning quick and rapidly changing fashion and apparel industry is fraught with risks and pitfalls. Throw in soaring customer acquisition costs, high cart abandonment rates, and declining customer retention rates, and you start to see why the fashion retail sector is such a competitive and unforgiving industry.
In fact, according to a study by TechSee, 1 in 3 customers lack brand loyalty and 43% of dissatisfied customers will actively turn to a competitor:
[Source]
However, with careful planning and execution, challenges can be overcome. More importantly, the potential rewards and benefits of dropshipping can far outweigh the drawbacks.
In this article, we've outlined some best practices and approaches to help fashion retailers find success with their dropshipping businesses. Here are 5 tips and strategies to keep in mind when launching and scaling a dropshipping program for fashion and apparel:
Target your niche
Find the best clothing suppliers
Choose the optimal cost model
Revamp your sourcing, purchasing, and merchandising
Test, test, test!
5 Tips and Strategies for Dropshipping Fashion and Apparel
1. Target your niche
With the rise of modern dropshipping platforms, a retailer can create a first-party dropshipping marketplace and gain access to nearly any product in any category to sell. That's why, when building a dropshipping business, narrowing down your focus and choosing the right niche is crucial for long-term success. Some questions to ask include:
What type of fashion and apparel should you sell?
When it comes to fashion and apparel, there are countless products and categories to choose from. Some popular niches include streetwear, bridal wear, surf wear, outdoor sporting gear, and sneakers.
When choosing a niche, consider your target audience and what type of products they are interested in. Additionally, you should also consider the level of saturation in the market and the potential for your offering to stand out within each niche. It's essential to conduct thorough market research and analyze industry trends to identify the most viable products and categories. Ultimately, the key is to find a balance between what you want to sell and the demands of the market.
Are you selling high-end or low-end products?
Another factor to consider when choosing a niche is whether you will be selling high-end or low-end products. High-end equates to more expensive products that target a more affluent audience. For example, Farfetch has built a luxury fashion marketplace that dropships high-end goods to most major cities worldwide, without the need for storing inventory.
Low-end products, on the other hand, are more affordable and target a broader audience. However, a low entry price point doesn't necessarily mean your site visitors aren't aspirational customers.
With dropshipping, fashion retailers often have a unique opportunity to offer high/low shopping experiences where, for example, an expensive jacket can be paired with an inexpensive t-shirt or pair of jeans. In this scenario, a retailer can dropship a variety of different high/low pairing options, test different products and brands, capture additional sales, and be more inclusive of the target audience, all without investing in additional inventory.
Are you selling fast fashion?
Fast fashion is a term used to describe clothing that is produced quickly and cheaply, often with low-quality materials. While fast fashion can be profitable, it's important to consider the environmental impact and ethical concerns associated with this industry. If you're passionate about sustainable fashion, consider focusing on a niche that promotes ethical and sustainable practices.
2. Find the best clothing dropshipping suppliers/vendors
Finding the right suppliers is crucial for the success of a dropshipping business. This is especially true for mid-market and enterprise fashion retail businesses that have carefully and meticulously built their brands over time. Dropshipping suppliers are responsible for fulfilling orders, so it's important that businesses cautiously identify, vet, and cultivate relationships with vendors and brands.
It's also important to establish clear expectations and guidelines for order fulfillment and shipping times. A legally binding dropshipping vendor agreement is crucial for covering each party's contractual obligations as well as the financial terms of the arrangement and business relationship conditions and details. For example, a vendor agreement should cover:
Terms and conditions for order fulfillment
Shipping times
Special packaging requirements
Returns processes and procedures
Product testing requirements
Terms and conditions for cost breaks and allowances
Terms and conditions for inventory allocation and inventory updates
One way to find and work with reliable clothing dropshipping suppliers is to use a dropshipping platform. Making connections is everything in dropshipping, so naturally, having the ability to connect and integrate with all digital commerce applications and systems is crucial.
While it's important to have prebuilt API connections to e-commerce platforms such as Shopify, BigCommerce, and WooCommerce, the fact of the matter is many large enterprise suppliers don't use APIs. Therefore, a modern dropshipping platform should be agnostic and allow retailers to seamlessly connect to suppliers through modern and classic protocols, whether it's sharing information via APIs, or EDI, XML, CSV, ShipStation, or a web portal.
In addition to connecting with established dropship clothing vendors, businesses should be able to onboard trusted vendors they already have a relationship with or add new vendors that they want to work with. By using a dropshipping platform, a company can simplify the process of finding and managing suppliers, saving time and money in the long run.
3. Choose the right dropship cost model for fashion and apparel
The estimated gross margins for the fashion and apparel industry is roughly ~30%-50%. Choosing a cost model is essential for maximizing margins and determining the feasibility of a dropshipping program.
The wholesale model is common in this industry and generally involves the vendor providing the wholesale cost and the retailer setting a retail markup. However, retailers should be aware of additional fees charged by vendors for providing this fulfillment method. Some examples include shipping or restocking fees.
The commission model is less common and is generally negotiated with smaller vendors. It involves the retailer receiving a portion of the transaction price, either a fixed fee or a percentage of the total transaction. This model is also more common with third-party marketplaces, and margins can vary depending on the product.
4. Revamp your sourcing, purchasing, and merchandising
Fashion and apparel is unique in that customers are constantly seeking new styles, trends, brands, and designs. Seasonality must always be taken into consideration while curation is critical to meeting the demands of discerning customers.
That being said, dropshipping offers many advantages for sourcing, purchasing, and merchandising fashion and apparel. For example, instead of buying, holding, and managing a variety of sizes and colors for a specific product (which are decisions that generally rely on guesswork and historical sales data), companies can focus on curating the best "parent" SKUs for their online stores. Variations on sizes and colors can be sold and fulfilled through dropshipping instead.
Similarly, larger, bulkier items such as winter gear or heavy coats can be sold via dropshipping. By transferring inventory risk to the supplier, retailers can free up space in their warehouses or brick-and-mortar stores for items that are better suited for specific sales channels. Dropshipping can also ensure that you never run out of stock and also free up resources that can be allocated to important events, such as limited edition releases and flash sales.
Another great advantage is the minimization of price markdowns to sell through excess inventory. In 2022, retailers like Lululemon and Nordstrom had to grapple with excess inventory, which led to huge markdowns and reduced margins. With dropshipping, companies can limit the impact of seasonality by simply allowing suppliers to manage inventory and fulfillment.
To summarize, dropshipping provides many benefits when it comes to sourcing, purchasing, and merchandising—especially for omnichannel retailers. A buyer can make far better open-to-buy decisions based on real, tangible sales data and then allocate resources to the top selling colors and sizes for owned inventory, whether in stores or online.
5. Test, test, test!
When it comes to fashion and apparel, the sky's the limit for what you can test using a dropship program. More importantly, retailers retain full control over the customer experience and gain valuable consumer data, which can be used to inform future inventory purchases and maximize profitability.
Beyond sizes, colors, and other variations, some of the other tests that retailers can experiment with include:
New brands
Smaller brands
Large items that don't fit in store
Complementary items to core products
Product bundles
Different price points
Different marketing channels
These are just a few experiments and tests you can conduct by using dropshipping for fashion and apparel. Retailers should always track their results and adjust their strategies accordingly to maximize their chances of success.

Conclusion
Dropshipping has revolutionized the fashion industry, making it easier for retailers to expand product assortment with minimal risk. Today's modern brands can leverage the power of dropshipping to stay competitive, while offering a wide range of products to their customers, without the hassle of managing inventory or shipping logistics.
By choosing the right niche, partnering with reliable suppliers, choosing the right cost model, improving sourcing, purchasing, and merchandising, and testing various dropshipping products and strategies, retailers can build a profitable dropshipping business that stands out in today's highly competitive market.
Furthermore, dropshipping fashion and apparel has never been easier with the help of platforms like fabric Marketplace. Our innovative and market-leading technology provides an end-to-end dropshipping solution that automates product information, inventory, merchandising, and transactions between merchants and suppliers—making it the most turnkey and cost-effective dropship solution in the industry.
If you want to learn more about dropshipping or how fabric Marketplace can help you launch a successful dropship program, we'd love to chat with you. Feel free to schedule a call with us here.
---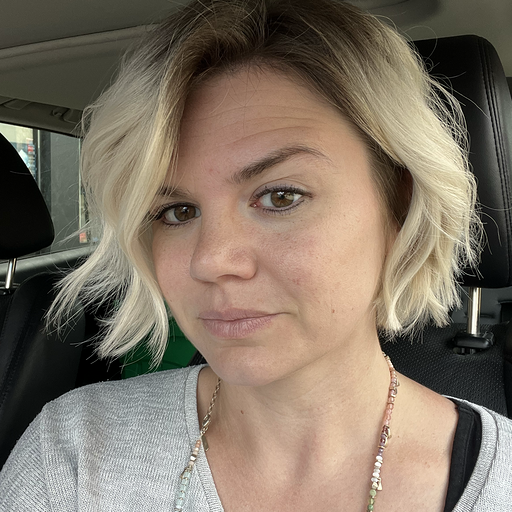 Ashleigh Palazzo
Dropship and merchandising @ fabric. Previously @ Everest Toys, Indigo, and Harry Rosen.