Summary
In these extraordinary times, online fashion and apparel retailers face unprecedented challenges and risks.

Hyperinflation and geopolitical tensions are causing businesses to switch from a traditional retail model to an asset-light dropship model.

Every fashion retailer should consider dropshipping. Businesses can expand product assortment, lower inventory risks, lower costs, and improve profitability.
Welcome to The Modern Retailer's Guide To Dropshipping Fashion and Apparel. In Part 1 of this two-part series, we'll cover the basics of dropshipping and explore the reasons why every fashion retailer should consider switching from a traditional retail model to an asset-light dropship model.
In Part 2, we will delve deeper into the world of dropshipping, and explore some of the best tips and strategies for successfully dropshipping fashion and apparel products. Let's dive in!

Overview
In recent years, dropshipping has become an increasingly popular business model for retailers looking to expand their product offerings and increase profitability. This is especially true in the $1.53 trillion fashion and apparel industry—where $898 billion is transacted online—and where consumers are constantly seeking new styles, trends, brands, and designs.
[Source]
Dropshipping allows retailers to offer and test a wider variety of products without the upfront costs of purchasing and managing inventory.
However, for today's mid-market fashion retailers, the decision to implement dropshipping can be more complex than for smaller retailers. With larger scale operations, there are unique challenges and considerations that must be taken into account in order to launch a successful fashion and apparel dropshipping program.
Fashion Retailers Must Evolve
To succeed in e-commerce, online fashion retailers generally receive the same, repetitive advice. Businesses are often told to:
Embrace digital transformation
Expand into omnichannel retail
And utilize technology to improve personalization
By and large, these strategies can help to boost customer lifetime value and build brand loyalty with today's increasingly discerning consumers. fabric Commerce Platform is a complete, fully-composable e-commerce platform that provides the building blocks to create superior online shopping experiences for customers. fabric's technology helps businesses manage products, prices, promotions, inventory, orders, cart, and checkout, which are critical functions that are often referred to as the "primitives" of e-commerce.
However, times are changing and online fashion retailers face unprecedented challenges and risks. Simply utilizing technologies to embrace personalization, digital transformation, and omnichannel retail doesn't guarantee that businesses can keep up in today's hyper-competitive fashion and apparel industry.
Companies need to do more, and that includes tackling challenges and exploring new business models that can set them up for long term success.
Doing the minimum is not enough
According to the McKinsey and BOF's The State of Fashion 2023 report, hyperinflation and geopolitical tensions are expected to disrupt traditional business models and slow industry growth to a crawl. Meanwhile, the fashion industry is becoming more competitive while consumers are spending less. These problems will only make it more difficult for retailers to scale and grow their operations.
Below are the 10 themes that will define the fashion industry and the opportunities for growth in 2023:
Clearly, selecting the right suppliers and vendors, managing inventory, optimizing fulfillment, ensuring seamless customer experiences, and maximizing profitability are just some of the tasks that will become increasingly more difficult over time.
Furthermore, fashion retailers also have to contend with increased market volatility, changing growth areas, and disruptive new technologies, as well as consumers that have become more knowledgeable and demanding than ever. Companies must update their operating models and adjust their strategies for supply chain, sales channels, and digital marketing in order to keep up.
Simply put, every retailer needs to get nimble, adapt, lower costs, and work harder than ever to improve systems and forge strong relationships with partners and customers. Fortunately, that's where dropshipping can help.
Why Every Fashion and Apparel Retailer Should Consider Dropshipping Today
The dropship model is simple: retailers partner with suppliers who ship purchased products directly to customers. This allows retailers to focus on marketing, sales, and customer service, without worrying about the hassle of managing inventory and shipping logistics.
In contrast, the traditional retail model is where customers receive products directly from the retailer. Below is an illustration comparing the two models:
Some of the benefits of dropshipping in the fashion and apparel industry include:
Lower costs
Less inventory risks
Increased product assortments
New revenue streams
Ability to test products and categories
Reduced fulfillment responsibilities
Less resource intensity
Dropshipping helps fashion retailers offset operational risks by allowing them to shift to an asset light model. With the ability to sell products without buying, holding, and managing inventory, companies can find great success selling fashion and apparel—even in the most challenging times.
With that in mind, every fashion retailer should consider dropshipping without delay.
Whether a business wants to offer and test a range of sizes (or half sizes) for a bestselling shoe, or sell bulky seasonal winter gear without taking up warehouse space, or wants to curate and sell the hottest maternity trends and brands, they can do so without investing in additional inventory or fulfillment logistics. Furthermore, because retailers maintain full control over pricing, brand image, and the transactional and customer experience, companies can quickly scale operations by building and launching a first-party dropship marketplace powered by a modern dropshipping platform.
The possibilities and the opportunities are huge. Combined with the right strategy and technology partner, it can transform a business for the better. To learn more about how to start a dropshipping business and how to onboard vendors, check out these two guides we've put together:
Up Next: Tips and Strategies for Dropshipping Fashion and Apparel
In conclusion, dropshipping is a powerful fulfillment model that can help today's modern retailers tackle challenges, scale operations, and achieve sustainable long-term success.
In Part 1 of The Modern Retailer's Guide To Dropshipping Fashion and Apparel, we've explored the various reasons why every fashion retailer should consider launching a dropshipping program. With inflation and geopolitical risks on the rise, the dropship model is a great option for retailers looking to expand product assortment and lower inventory risk while maintaining control over the customer experience.
In the second part of our guide, we delve deeper into the strategies and tips for successfully building a dropshipping business that stands out in the highly-competitive fashion and apparel industry. Check out Part 2 of this series here:
---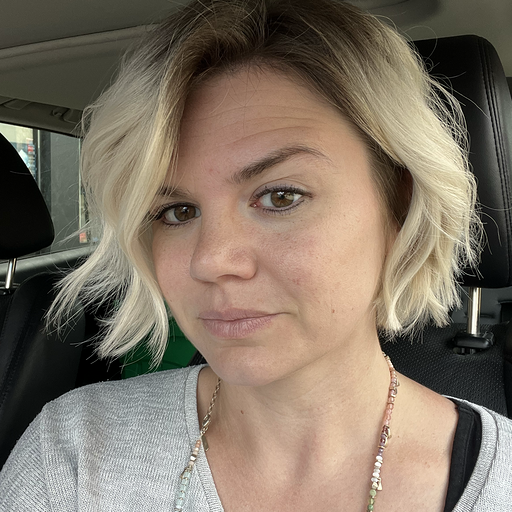 Ashleigh Palazzo
Dropship and merchandising @ fabric. Previously @ Everest Toys, Indigo, and Harry Rosen.