Summary
7 must-know dropshipping clothing suppliers include ELF Made by Hand, Le Réussi, LLESSUR NYC, NY Collection, White Mark, Simply Sage Market, and Bohemian Mama.

The best way to build a first-class dropshipping program is to use a technology platform that can connect retailers with trusted suppliers of high-quality fashion and apparel.

fabric Marketplace offers a dropshipping platform and managed services to accelerate category expansion and curation without taking on inventory risk.
Fashion and apparel storefronts always need fresh supplies of trendy clothes. But today's clothing retailers are feeling the pinch.
Labor pressures, inflation, and general market volatility are stunting growth and profitability across retail. For some companies, these issues have threatened their very existence.
At the same time, consumer behavior is changing. People are more choosy about the brands they buy and are looking for higher quality, longer-lasting clothing at affordable prices.
With all these factors affecting the fashion industry, it's no surprise that Deloitte finds that only one-third of retail executives are confident about maintaining or improving profit margins in the coming years. To overcome these challenges, fashion retailers are taking this opportunity to reevaluate their current systems and processes to lower costs, diversify, explore new technologies, and strengthen relationships with brands.
One major opportunity? Dropshipping.
A solution for a $1.7 trillion market
Dropshipping can reduce the need to carry owned inventory. That's why, in a global apparel market that is on track to surpass $1.7 trillion by the end of 2023, we're witnessing a major shift away from the traditional retail model.
With dropshipping, instead of holding and managing inventory that may or may not sell, retailers partner with suppliers to test new products and curate the right apparel assortment that matches their brand—all without taking on additional inventory risk. When a customer buys an item from the retailer's online store, the supplier ships the product directly to the consumer on the retailer's behalf.
Many retailers have already started turning to a dropshipping model. The global dropshipping market size was valued at $225.99 billion in 2022, while the need for dropship in the fashion and apparel industry is growing.
"Drop-shipping will increase substantially. E-commerce and direct-to-consumer growth will continue to transform the fulfillment operations of retailers, manufacturers, and their wholesalers and 3PLs."
However, finding trusted clothing dropshipping suppliers can be tough. Fashion retailers cede control of fulfillment to suppliers, who are responsible for picking, packing, and shipping all dropship orders. It can be tempting for retailers to leverage clothing suppliers through popular dropshipping marketplaces like Aliexpress, its B2B cousin Alibaba, or a platform like Modalyst, yet doing so can expose companies to a whole host of risks.
That's why we've provided a list of seven suppliers with outstanding reputations that are known for their high-quality and long-lasting materials, sustainable shipping, and timeliness of distribution. By partnering with any of these dropshipping suppliers, retailers can build long-term, mutually beneficial partnerships based on trust and consistency.

7 Must-Know Clothing Dropshipping Suppliers
ELF Made by Hand
Headquartered in Bali, Indonesia, ELF (or Everyone-Living-Free) Made by Hand is a dropship supplier that prides itself on its beautiful, ethically handmade leather goods. ELF products are truly handmade and the company sources local leather to produce high quality leather flats, boots, sandals, bags, purses, and accessories.
Originally from Russia, ELF's founder, Olga, found inspiration in the gorgeous scenery and exceptional people in Bali. Working with locals, she established processes based on the resources the island had to offer, making her businesses unique amongst dropshipping suppliers. According to Olga:
"I do not think you will find any other label offering such a great variety of handmade designs, customization, and color options for exteriors and interiors of the bags."
Furthermore, ELF conserves energy by avoiding large manufacturing machines and provides sustainable income for cocoa farmers and their families by supporting Cocoa Paper, a Bali-based producer of handmade paper from cocoa bark.
Le Réussi
Le Réussi is a contemporary, sustainable fashion brand located in Texas, USA. Founder Nguyen Tran developed Le Réussi for middle-aged ladies who want to dress for success. Built on the belief that women empowerment and independence can fuel growth and self-love, Le Réussi continues to create sharp and smart business apparel that gives women confidence and a feeling of power. According to Nyguen:
"You aren't just buying a cloth, you're purchasing a tool that will improve your mood, and therefore it will impact your everyday life positively."
Le Reussi's luxury styles have been featured in Daily Mail, Elle, and Marie Claire. The company is known for its budget-friendly rates without compromising on sustainable and ethical practices.
LLESSUR NYC
Russell Peguero is the Dominican American founder and designer of LLESSUR NYC. LLESSUR is a lifestyle brand that redefines social constructs and gender boundaries through forward-thinking fashion that is empowering, body practical, and visually striking. The supplier is on a mission to empower the LGBTQ+ community and supports gender equality and social class equity. According to Peguero:
"I want to be a voice for a generation that wants to be free of gender standards and social norms. One who understands their power as consumers and the impact their choices have on the planet."
As such, LLESSUR NYC curates its materials carefully, choosing only the most sustainable options, and keeps a low carbon footprint with local production. LLESSUR's stunning outfits have been featured in numerous fashion magazines, including Vigour, Vogue, L'Officiel, and Bazaar.
NY Collection
Originally founded as Notations Inc, NY Collection is a garment wholesaler based in Warminster, Pennsylvania, with a showroom in New York. It has made a name for itself by offering high-quality, reasonably-priced missy, petite, and plus-sized clothing since 1979. Notable retail giants that carry Notations and NY Collection products include Macy's, Amazon, and Walmart.
The company owns and operates all of its own factories and distribution centers, allowing them to minimize turnaround time and help its retail partners showcase the most popular styles in a timely fashion. Their high-quality, well-designed clothing helps women "look and feel their best" with stylish, well-designed tops, bottoms, dresses, and jumpsuits. On the whole, NY Collection has also committed to upgrading the living standards of its employees and their community.
White Mark
Located in the heart of Los Angeles, White Mark is a well-established dropshipping supplier that has been making women feel confident and comfortable for over 10 years. The supplier is one of the top dropshipping companies in the US, producing all the individual pieces consumers need to create stunning outfits, from dresses, to tunics, to skirts. White Mark also has ample loungewear and activewear inventory, keeping women looking and feeling great no matter where they are or what they're doing.
This clothing dropship supplier is also a size-inclusive brand. In addition, they offer all types of maternity clothes, including coats, cardigans, robes, maxi dresses, and more.
The White Mark brand is very popular at large retailers. Its products can be found at JC Penney, Target, Amazon, Kohl's, and Macy's, and in gift guides from media brands like E Online.
Simply Sage Market
Simply Sage Market stocks the latest women's fashion at inexpensive prices. Founder Janeal started Simply Sage as a small boutique in 2013 as a working mom. Having always been inspired by fashion, she began populating her boutique with the high-quality, witty, and cute graphic tees, sweatshirts, and trucker hats that Simply Sage customers know and love today.
Over the years, the supplier has grown to a team of 25+ employees and serves numerous retailers—all while giving back to their community. Most of Simply Sage's employees are former stay-at-home moms who wanted a flexible work environment, which has helped Simply Sage live up to its "Made in USA" label.
Retailers looking to build a dropshipping program can access Simply Sage's broad selection of modest yet stylish clothing. In addition to graphic sweatshirts, outdoor apparel, hats, and holiday-inspired items, Simply Sage also has a very popular youth collection that features back-to-school, summer, and country themes.
Bohemian Mama
After spending 20 years in the corporate world, Gina Ozhuthual founded Bohemian Mama, a lifestyle brand and retail company that specializes in bohemian (or boho) style fashion for women and children. Bohemian Mama brings a highly curated collection of top independent bohemian brands that are organic whenever possible, sustainable, and always ethical.
Some of its products include luxury clothing, handcrafted jewelry, unique bags, and organic beauty products. According to Ozhuthual:
"I saw an opening in the marketplace for women like myself, new moms who want to shop more responsibly, not only for their children but for themselves."
However, in addition to being a must-know dropship supplier, Bohemian Mama is also a retailer that has expanded its product assortment into complementary categories through dropshipping. They are a great example of how a company can build synergistic dropship partnerships through a powerful technology platform like fabric Marketplace.

Is Fashion and Apparel a Good Niche for Dropshipping?
In short, yes.
Retailers around the world have been plagued by supply chain shocks over the last few years. Dropshipping allows them to break free from the vicious cycle of overstocking and understocking non-core and seasonal products. Without excess inventory, retailers aren't forced to sell clothing at huge markdowns every season.
Retailers also have more time to focus on customer service, marketing, and sales. An asset-light model allows them to "complete" their collections and grow revenue without the risks of inventory overhead or brand erosion. In fact, with wholesale or commission-based models, fashion and apparel brands can potentially generate gross margins of 30-50%.
In the US alone, the women's apparel market generated $163 billion in revenue in 2022, and is expected to generate $179.70 billion in 2023.
Meanwhile, men's and children's apparel is expected to generate $110.90 billion and $53.14 billion in 2023, respectively. These niches are expected to contribute to the global dropshipping market that's projected to achieve a CAGR of 27.1% and reach $1.67 trillion by 2031.
These trends are not surprising, especially when you consider the rapid rise of e-commerce through social media platforms like Instagram and TikTok. The pace at which new styles are introduced and discovered ensures consistent demand.
Retailers can niche down even further, exploring higher-end garments and sustainable commerce. Gen Z is quickly becoming a major consumer category, and they are the most well-informed and socially conscious buying group. Partnering with clothing dropship suppliers that prioritize sustainable production and shipping practices can help you target this growing demographic.

Who Should Dropship Fashion and Apparel?
Fashion retailers
Fashion retailers that are socially conscious are prime candidates for dropshipping clothing. Fast fashion has gotten a lot of flack over the years, and research by Google Cloud found that 82% of shoppers prefer a consumer brand's values to align with their own. Their research also found that 75% of shoppers reported parting ways with a brand over a conflict in values. As more folks prioritize eco-friendly, sustainable brands, partnering with the right clothing dropship suppliers will become increasingly important.
Consumers are also looking for timeless pieces to add to their wardrobes. McKinsey found that 65% of customers plan to purchase more durable fashion items post-pandemic. Premium clothing dropship suppliers can help retailers sell the kinds of long-lasting apparel people are searching for.
E-commerce retailers that want to offer complementary products
E-commerce businesses that want to expand into clothing are also positioned to benefit from dropshipping fashion and apparel. Doing so can set them apart from competitors and maintain brand consistency as they enter a new market.
For instance, Brooklinen is a retailer that previously sold luxury bed sheets, pillows, and comforters. In 2019, the company launched Spaces by Brooklinen, and expanded their SKUs into highly-complementary robes and loungewear. Using trusted dropship suppliers helped them expand their product assortment while upholding their reputation for exceptional quality.

Dropship the Latest Fashion Trends, Styles, and Brands with fabric Marketplace
In dropshipping, suppliers need to have strong track records with handling orders and fulfillment across complex omnichannel retail operations. By curating clothing from trusted best brands, fashion and apparel retailers can confidently develop and grow their businesses with less risk.
But the best way to build a first-class dropshipping program is to use a technology platform that can connect retailers with trusted suppliers of high-quality fashion and apparel.
fabric Marketplace offers a dropshipping platform and managed services to accelerate category expansion and curation. Only fabric is built and run by a team of retail and e-commerce professionals with decades of experience in dropshipping.
fabric's modern dropshipping platform supports EDI, API, and web portal connections, making vendor onboarding fast and easy. The expedited onboarding process can drastically reduce operational costs and IT resources, while robust back-end analytics make tracking and monitoring simple.
Overall, by building a dropship program powered by fabric Marketplace, retailers can give customers the apparel they want, when they want it—boosting customer satisfaction, brand loyalty, and company revenues in the process.
If you're a mid-market or enterprise fashion retail brand that wants to learn more about building a successful dropship program, we'd love to speak with you. Give us a shout and a member of our team will be happy to get in touch.
---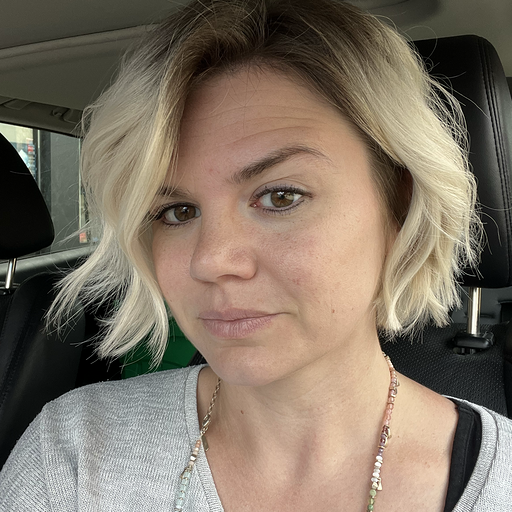 Written by Ashleigh Palazzo
Dropship and merchandising @ fabric. Previously @ Everest Toys, Indigo, and Harry Rosen.