Summary
PIM stands for product information management, a tool that companies use to organize information about their products.

A quality PIM can help companies work more efficiently and improve the buying experience for customers.

Users can differentiate between PIM software based on key features like automation, omnichannel publishing support, and product relationship management.

fabric PIM boosts productivity e-commerce scalability with simple omnichannel publishing.
PIM Meaning
PIM stands for product information manager. It is a tool businesses use to store, organize, edit, and distribute information about their products. A PIM collects product-related data from different sources, categorizes it, and delivers the information to channels like websites, catalogs, online marketplaces, and marketing feeds.
Companies use PIM software to ensure that all information about their products is accurate and optimized to help the products sell. A PIM can also help sellers take further steps like identifying the most important product attributes to display. This is especially important when selling through multiple channels–something that's quickly become the leading approach for B2B sales.
Alternative PIM definition
The PIM acronym can also stand for the process of product information management. That process is usually enabled by specific software, so whether the acronym stands for the process or the tool can depend on context. This article focuses on product information managers, the software used for product information management.
Now that we've established an understanding of what PIM stands for, let's break down what a PIM does for a business in more detail and discuss how companies choose which PIM is right for them.

What Does a PIM Do for E-Commerce Businesses?
Using a PIM can be a game-changer for businesses breaking into e-commerce. Not only can it make basic information management easier and more efficient, but it can also bring smooth overall operations by integrating with other, related software.
A PIM brings data from multiple sources together, organizes it, and then distributes it out through different channels. You can see some examples of each step in the image below.
Defining PIM benefits
Centralized product data
A PIM helps companies centralize the data related to their products. That means that all channels like websites, catalogs, online marketplaces, and marketing feeds have consistent information. The result is smooth operations and a unified message.
Optimized product attributes
Companies must be able to update and change product information as products change. This is possible through optimizing product attributes, and the right PIM can make it easier and more effective.
Well-optimized product attributes are categorized into the proper types with correct properties, which arms your team with fast and easy data management over a wide range of products. When product attributes are optimized, it becomes simple to launch a new product, sell through a new channel, and enrich your product descriptions with updated data.
Customize the buying experience
Having an organized set of product data means that you can adjust specific attributes according to their customer preferences. You can also adjust pricing based on those attributes or create personalized price lists for customer groups. The result is a fully personalized buying experience to match your customers' needs.

Choosing the Right PIM
With such potential for extensive benefits, companies must choose the right PIM for their needs. There are plenty of options available, so those on the market should focus on key features to draw out the best PIM software.
Identifying key PIM features
Omnichannel publishing
Because a PIM should send information to every channel through which you sell your products, you must make sure that you can easily exchange data with those channels. This support for omnichannel publishing is one of the most basic but essential features of any PIM worth considering.
ERP integration
Enterprise resource planning (ERP) software is critical for anyone running an efficient e-commerce operation. Businesses use it for a wide variety of operations, such as sales management and customer relationship management. PIMs also relate to these areas, so it's important that your PIM and ERP software can communicate effectively.
Product relationships
A PIM should be able to manage relationships between products easily. This can mean showing options as simple as different colors for clothing, which is essential for most companies selling on platforms like Amazon. Product relationships can fall into any of the following most common categories:
Product variations
Bundles and collections
Accessories
Replacement parts
Cross-selling and upselling options
---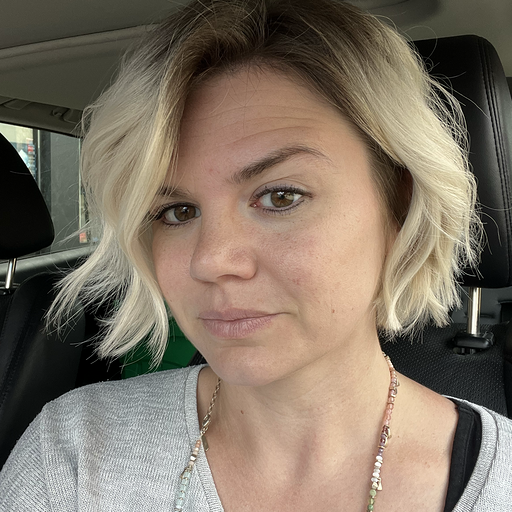 Ashleigh Palazzo
Dropship and merchandising @ fabric. Previously @ Everest Toys, Indigo, and Harry Rosen.