Summary
Dropshipping lets retailers shift away from the traditional retail model, which relies on holding inventory and directly fulfilling orders, to one that depends on partnerships with home decor dropshipping vendors for inventory and fulfillment.

Developing an effective strategy for finding, partnering, and working with vendors is crucial for retailers looking to dropship home decor.

A successful home decor dropshipping strategy requires attendance at trade shows, in-person vetting of the vendor and its products, long-term and collaborative relationship-building, the use of marketplace ecosystems to connect retailers with vendors, and sourcing agents that can facilitate partnerships in certain regions or markets.

A dropshipping platform like fabric Marketplace helps you find and connect with home decor dropshipping vendors, launch your brand's dropshipping channel, and integrate dropshipping functionality into your existing e-commerce infrastructure.
The dropshipping market continues to grow, with expectations to achieve a CAGR of 32% from 2021 to 2026. As the market expands, the furniture and home decor dropshipping segment is expected to grow as well, as consumers spend more on luxury home decor, furniture, and appliance products.
Retailers can take advantage of this growth by implementing dropshipping strategies into their retail model. In doing so, retailers can reduce or fully eliminate the need — and cost — of maintaining inventory and handling fulfillment by shifting those responsibilities to home decor dropshipping-enabled vendors.
But adopting a dropshipping model doesn't guarantee overnight success. To effectively dropship home decor, retailers must take care to identify, vet, and develop relationships with dropshipping vendors and brands that fit into the retailer's — and its customers' — expectations and needs.

How Retailers Excel Using Home Decor Dropshipping
Retailers can take one of three approaches when considering how to dropship home decor:
Sell directly to consumers, either through a physical retail store or e-commerce.

This requires holding inventory and first- and/or

third-party fulfillment

, which makes this traditional retail model something of a "

burnt turkey

."
Blend direct sales with dropshipping. This method supplements your current product assortment (which you're responsible for holding in inventory and fulfilling by either 1PL or 3PL) with access to products fulfilled on your behalf by vendors.
Rely entirely on dropshipping. This method doesn't require any inventory management of your own and shifts the entire responsibility of shipping and fulfillment to your vendors.
Each of these methods can be viable for your brand — what matters most is how they're implemented into your retail strategy.
Let's start by looking at Wayfair, a home goods retailer that accounts for 1.3% of all online sales in the U.S. Wayfair pulled in more than $8.8 billion in sales in 2020, surpassed only by Amazon, Home Depot, and Walmart.
The kicker? Wayfair dropships 95% of the products it sells. This creates an "endless aisle" in which Wayfair offers a wide array of products — everything and the kitchen sink — without holding much inventory or directly focusing on fulfillment.
Contrast this approach to a home decor retailer like Joybird, which was acquired by La-Z-Boy in 2018 after reporting annual revenue of $55 million. Joybird began by designing, manufacturing, and distributing its own products. Then, in an effort to offer complementary products to its own branded furniture, Joybird incorporated home decor dropshipping to sell products such as rugs, lighting, and pillows.
This made it possible for customers to complete the look of any given room in one order from a single retailer without requiring Joybird to acquire, hold, and ship additional inventory. The strategy worked well for Joybird, as evidenced by its record sales of $40 million in Q2 FY2022.

Tips to Successfully Dropship Home Decor
Successful home decor dropshipping requires retailers to find, connect, and nurture relationships with dropship-capable vendors that are a good fit for the brand's values and approach. Because so much responsibility shifts out of your hands and into that of your partners, it's important to work with vendors that meet your standards, both in terms of product and fulfillment quality.
Determine your home decor dropshipping model
Unlike the traditional "burnt turkey" retail model, dropshipping necessitates a move away from — either fully or partially — maintaining inventory and fulfilling orders yourself (or via 3PL). But what home decor dropshipping model works best for your brand?
Compare your current and preferred retail model with that of established retailers. If you're currently offering branded products that are unique to your business and meeting or exceeding sales goals, it may make sense to supplement your product assortment with dropshipping via vendors, mimicking the approach taken by Joybird.
In contrast, if your brand is new or there's little attachment to your current product assortment, it may make sense to go all-in with dropshipping. With this approach, all (or, like Wayfair, most) of your products are sourced from and fulfilled by your dropshipping vendors — you don't need to maintain inventory or fulfill orders yourself.
Attend trade shows
Many home decor dropshipping suppliers can be found at trade shows throughout the country, such as NY NOW or High Point Market. Attending these shows and visiting vendor showrooms lets you evaluate available merchandise, giving you the opportunity to consider if and how a vendor's products fit into your desired product assortment.
Some trade shows set temporary exhibition space aside for new and emerging vendors. Visiting these sections may allow you to add new home goods to your product assortment before your competitors have a chance to, potentially giving your brand an edge and helping it stay ahead of trends.
However, because some vendors are only in attendance at certain shows, it's important to attend as many trade shows as possible. Doing so increases the likelihood of finding vendors with limited attendance at trade shows, including those vendors who may only be found at specific events. You never know, you could be the first to carry the next big trend product.
You may find yourself hard-pressed for time to explore as much of the venue as you'd prefer. Again, if possible, try to attend trade shows as part of a team to increase the likelihood of finding and evaluating as many vendors as possible.
Vet home decor dropshipping vendors in person
Because home decor dropshipping vendors are responsible for holding inventory and fulfilling your customers' orders, it's important to find vendors you can trust to honor their contracts and deliver quality products in a timely fashion.
With 11.5% of houseware purchases leading to returns in 2021, properly vetting your vendors lets you potentially avoid selling low-quality or otherwise undesirable products that could lead to returns. In the same vein, evaluating a vendor before you agree to a relationship helps you work out potential compatibility issues before undergoing a lengthy onboarding process.
During vetting, you can also get a glimpse into how the vendor functions. Use this opportunity to evaluate the responsiveness of their sales reps. Ask about the ability to dropship products in branded packaging, or to implement aspects of your company's values, such as sustainability. Learn who your points of contact will be and their willingness to collaborate with you as you move forward and grow.
Develop relationships with vendors
Once you've vetted and begun working with a vendor, focus on developing and nurturing a relationship to remove the barriers to collaboration.
Building a strong relationship with your vendors helps ensure all parties are strategically aligned, trusting of one another, and able to share information and ideas back and forth. This collaboration means you and your vendors can share research and information in developing, introducing, and marketing new or custom products without any one party taking all the risk.
For example, assume your analytics show that your customers are interested in a given type of product that you don't currently offer and can't source from any of your existing vendor base. By having solid relationships with your vendors, you may be able to find one that's willing to develop the product your customers demand, maintain inventory of that product, and dropship it to your customers on your behalf.
As a result of this symbiotic relationship, you can expand your product assortment and respond positively to your customers' needs. At the same time, you and your vendor both benefit through increased sales and revenue.
Partner with dropshipping marketplaces and sourcing agents
Dropshipping marketplaces, powered by architecture like fabric Marketplace, may be run standalone or seamlessly integrated into your existing retail e-commerce platform, such as fabric Commerce, to provide flexible and quick onboarding of your vendor partners.
As a result, you can more easily expose your customers to a wide product assortment fulfilled by a variety of home decor dropshipping vendors. At the same time, promotions, orders, and transactions are all seamlessly integrated into your existing setup.
But dropshipping platforms may also facilitate how you find vendors and source products. Platforms with this functionality let you tap into an ecosystem of vendors and brands to help you identify, vet, and onboard new products and partners. And because the entire process is handled within the marketplace portal, you may open new sales channels within a matter of days.
Some of this may also be accomplished by working with a sourcing agent. Sourcing agents leverage their expertise and networks to connect retailers with dropshipping vendors. In some cases, sourcing agents are necessary for building relationships with vendors in certain regions or markets.
After a sourcing agent connects you with relevant vendors, they can then be integrated and onboarded onto your marketplace architecture so you can quickly expand your assortment and pull in additional revenue.
---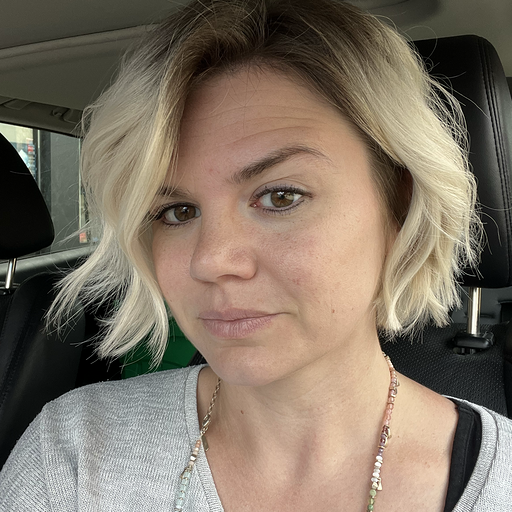 Ashleigh Palazzo
Dropship and merchandising @ fabric. Previously @ Everest Toys, Indigo, and Harry Rosen.