fabric is now part of the AWS Partner Network and Marketplace, allowing the company to offer its innovative e-commerce solutions to more customers
SEATTLE, April 13 – fabric, whose mission is to accelerate the Gross Merchandise Value (GMV) of the Internet by ending the pain of re-platforming, today announced that it has teamed up with Amazon Web Services, Inc. (AWS) to reinvent the next generation of e-commerce technology. As a new member of the AWS Partner Network, fabric now has access to additional resources from AWS, including dedicated technical assistance that will help fabric architect, scale, and optimize solutions for the cloud and more easily integrate features and products with AWS services.
Additionally, fabric has joined AWS Marketplace, which enables the company to co-market its products to AWS customers. AWS Marketplace will help amplify fabric's lead-generation activities, extending its reach to other innovative companies that want to leverage the cloud to advance e-commerce in more than 150 countries.
"The collaboration between fabric and AWS represents an amazing meeting of the minds between the company that pioneered online shopping and our startup, providing new, innovative, Amazon-level technology to mid-market and enterprise level retailers and brands," said Faisal Masud, CEO of fabric. "The biggest beneficiary of this collaboration will be fabric's customers, who will see their commerce platform run on the best performing and most reliable cloud in the business along with AWS technical expertise. This is a big moment in the evolution of e-commerce."
In addition to the co-marketing opportunity, the support from AWS will dramatically accelerate product development, helping fabric build more inventive commerce-focused solutions in the cloud.
"fabric's solutions are at the cutting edge of headless commerce, freeing online retailers from old-fashioned, monolithic approaches to enter a new generation of easy, flexible, API-first driven e-commerce—something we know our online retail customers can greatly benefit from," said Howard Wright, VP and Global Head of Startups at AWS. "This collaboration will put the full weight of our resources, expertise, and reach to help them scale and bring even more retailers to the twenty-first century."
With fabric products available through the AWS Marketplace, retailers and brands now have a one-stop shop for virtually all of their compute power, storage, content delivery, and other technical needs. fabric customers also gain access to the AWS Partner Network, consisting of over 100,000 partners with diverse expertise across nearly every industry and use case.
About fabric:
fabric's mission is to accelerate the GMV of the Internet by ending the pain of replatforming. By democratizing access to best-in-class digital commerce tooling, fabric allows merchants who aren't served well by legacy technology platforms to thrive in an e-commerce world. Customers like BuildDirect and GNC trust fabric for its open and modular design that allows them to be live within just a few months without having to replatform. fabric is a force multiplier on retailers' existing technology investments. Headquartered in the Cloud Capital of Seattle, Washington, with offices and customers around the world, fabric is backed by SoftBank, Glynn Capital, Forerunner Ventures, Stripes, B Capital Group, Greycroft, Norwest Venture Partners, Redpoint Ventures, Sierra Ventures, Innovation Global Capital, Ascend Venture Capital, and Expa. To learn more, visit https://fabric.inc
---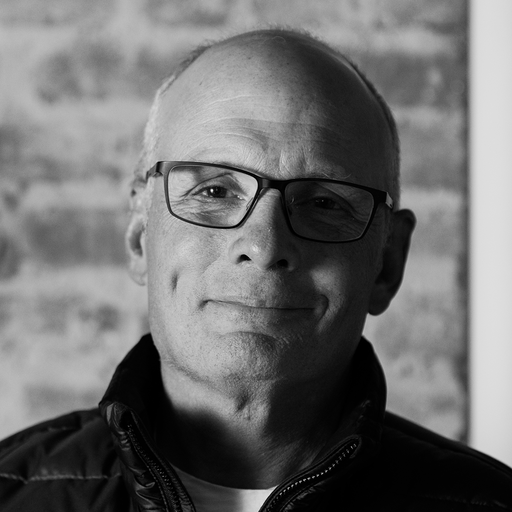 Written by Craig Berman
SVP corporate marketing @ fabric. Previously VP of global communications @ Amazon.