Summary
5 must-know furniture dropshipping suppliers include Artifox, Floyd Home, Inspired Home, Neat Method, and Umbra.

Building a profitable, efficient furniture dropshipping business requires a state-of-the-art technology platform that connects retailers to high-quality suppliers.

fabric Marketplace bundles a market-leading dropshipping platform with premier managed services to help furniture retailers expand product assortment without the risk of managing inventory.
Dropshipping furniture is fast becoming an attractive business model for many furniture retail brands—especially if you can find trusted, reliable, and high-quality suppliers.
Statista found that the global furniture market hit $694.32 billion in 2022 and is expected to continue increasing at a compound annual growth rate (CAGR) of 5.02% through 2027. And that growth isn't just coming from brick-and-mortar stores—consumers have become increasingly comfortable purchasing furniture online.
Statista also reports that furniture and home furnishings sales represented roughly 17% of US e-commerce sales in 2022, with the market projected to produce a CAGR of 8.5% through 2027. But with challenges arising from supply chain disruptions, warehousing limitations, and rising labor costs, retailers are grappling with how to effectively manage the expected surge in demand for furniture.
One highly-attractive option is the dropship model.
What is Furniture Dropshipping and How Does it Work?
Dropshipping is a type of order fulfillment model where retailers sell products without keeping them in stock, instead relying on suppliers to handle inventory storage and shipping directly to customers.
Historically, this method has powered household-name fashion sites like Macy's and Nordstrom. However, it is particularly well-suited for the furniture industry due to the convenience it offers in managing and delivering large and bulky items.
In furniture dropshipping, retailers outsource warehousing, picking, packing, and shipping to suppliers who directly ship the furniture to customers on behalf of the retailer. By leveraging modern dropshipping technology solutions, retailers can seamlessly connect with suppliers by integrating with popular e-commerce platforms and establishing smooth communication channels using API, EDI, XML, CSV, and other connections.
This model eliminates the challenges and costs associated with furniture storage and logistics management, allowing retailers to focus on building their brand and acquiring customers. Read on to learn about five exceptional furniture dropship suppliers and why dropshipping should be part of your retail strategy.
5 Exceptional Furniture Dropshipping Suppliers
Artifox
Co-founded by Sarah and Dan Mirth, and based in St. Louis, Missouri, Artifox has been designing and crafting beautiful, high-quality furniture that merges form and function since 2014. What began as a desk built by Dan for himself has since expanded to a variety of desks and desk accessories, multipurpose benches, shelves, lighting, tables, and more, all made in America.
The name Artifox is derived from "Clever Artifacts", which is the idea of reinventing everyday things. The company adheres to strict design principles for all of its artifacts, which have to be mindful, clever, subtle, symbiotic, and lasting. According to its founders:
"Artifox was born from our own personal need for a desk that was both aesthetically pleasing and fostered a more functional and efficient work environment… From there, we set out to create beautiful, functional products for modern life using only quality materials."
The company is also dedicated to quality craftsmanship with their curated raw materials, their talented craftspeople, and their commitment to sustainability in every aspect of their business. Artifox's beautifully simple and highly functional furniture has been featured in many publications, including Design Milk, Gear Patrol, Esquire, and Hypebeast.
Floyd Home
Detroit-based Floyd Home is dedicated to providing sustainable and stylish bedrooms, living rooms, and outdoor furniture and accessories. Co-founders Kyle Hoff and Alex O'Dell started the company by launching a single product on Kickstarter: The Floyd Leg.
Despite its rapid growth, sustainability has always been a core focus for Floyd Home. The company ensures that 70% of its materials come from recycled or renewable sources. According to the company:
"Our furniture is built to last and designed to fit in any space. By creating a circular market for our products, we can ensure that even less furniture waste reaches landfills."
Floyd has partnered with name-brand furniture retailers such as West Elm, travel brands like Airbnb, and has been featured prominently on review sites like Wirecutter. They recently expanded to the West Coast, opening a showroom in Los Angeles.
Inspired Home
Located in the heart of New York City, Inspired Home draws immense inspiration from the city's dynamic energy and vibe. Since 2015, Inspired Home has been developing affordable yet high-quality furniture collections through its 360-degree design, development, and testing process.
Known for its timeless pieces with extra flair, Inspired Home has been serving retail partners like TJ Maxx, JCPenney, Nordstrom, and Home Goods for years:
"Since 2015, we have been dedicated to developing our exclusive (yet affordable) furniture collections for our family of customers. We've set out to rethink the old and challenge the new."
The company's headquarters, showroom, and main warehouse are in New York, and they have a warehouse in Fontana, CA, to service west coast clients. Inspired Home prides itself on its efficient, customizable distribution process via dropship bundles and bulk freight orders.
Neat Method
Neat Method started as a professional home-organizing company in San Francisco. The success of its lifestyle service pushed the founders to create their own line of thoughtfully designed, multi-functional products.
Each piece is designed to help customers "live their most organized lives," with furniture specifically built to make pantries, closets, mudrooms, and kids' rooms a little tidier. Neat Method also provides functional accessories such as bins, risers, canisters, and drawer dividers. As co-founders Ashley Murphy and Marissa Hagmeyer explain:
"For more than ten years, we have spent countless hours organizing thousands of homes, and almost as much time searching for the right products and tools to get the job done, more often than not coming up empty-handed and improvising because what we really needed simply did not exist."
Because of its organizational angle, Neat Method has been featured on The Today Show, and also in The New York Times, Forbes, and Vogue. Today, Neat Method has 67 franchise locations and can ship all over North America.
Umbra
Headquartered in Toronto, Canada, Umbra is a household name in the furniture industry. Led by co-founders Les Mandelbaum and Paul Rowan, the company is passionate about infusing creativity and sustainability into everyday household furniture like desks, chairs, stools, and even coat racks.
As their Senior Design Lead, Sung wook Park, says:
"Umbra Design Studio is not afraid to push the limits. As a leader in the home design industry, we want our designs to be able to have a positive impact on the environment."
Umbra's design team continues to push the envelope, developing and selling modern, sleek furniture around the world. Umbra ships globally and sells over 2,000 home products in 120 countries.
Is Wayfair a Dropshipping Supplier?
No, Wayfair is not considered a dropshipping supplier. Some resellers and independent dropshippers will try to list the company's products on third-party marketplaces like eBay, but Wayfair itself is not a dedicated dropshipping supplier for retail businesses.
To clarify, Wayfair is an online home goods retailer. The company's business model utilizes a first-party dropshipping marketplace which allows it to dropship about 95% of the products it sells.
Wayfair operates on the wholesale cost model, meaning they pay their dropship suppliers the base cost of their items, and then uses a dynamic pricing system to set a retail price on the website. Their partners' wholesale base costs, shipping costs, inventory positioning, incident rates, and other factors will also impact retail pricing.
To learn more about the different types of marketplaces, check out some articles here:
How to Launch a Furniture Dropshipping Program With a Modern Dropship Platform
Ready to expedite your dropship program? Get started with these five steps.
1. Identify premier suppliers
Popular platforms like Alibaba, DHGate, and Doba come with significant risks, from delayed production to delivering scuffed, chipped, broken furniture and even to selling counterfeit merchandise. Any of these poor outcomes can irrevocably damage retailers' reputations and damage customer loyalty.
However, leveraging existing relationships with trusted furniture suppliers to expand into dropshipping is a great way to test new products and categories without taking on significant risk. You can also find and connect to new suppliers via a dropshipping technology platform. For example, the fabric Marketplace team undergoes an extensive research and vetting process to highlight furniture suppliers of superior quality that sell top-quality products and deliver on time.
2. Engage with and onboard suppliers
Once you've identified who you want to work with, a modern dropshipping platform should make it easy for you to extend an invitation to your preferred furniture supplier. You'll likely need the supplier's name, contact information, along with outlined service level agreements SLAs, payment terms, and your ideal launch date.
Once the supplier accepts your terms of engagement, you'll need to onboard your furniture supplier. A modern dropshipping platform generally has an onboarding team that will help the supplier configure integrations with their e-commerce platform and facilitate data exchange to get the process started. The faster this whole process takes, the better.
3. Onboard products
Product onboarding is a crucial step in expanding your product offerings and adding new categories to your storefront. It involves importing essential product information, such as pricing, images, and shipping details, into your platform so that you can start selling the new products to your customers.
To streamline the product onboarding process, the technology platform you choose should offer a comprehensive system to manage supplier product proposals. An onboarding team can collaborate with retailers to determine the necessary attributes and requirements for each proposal. Some platforms may even use a compatibility engine, which can ensure that only essential and business-critical information is received, allowing retailers to reject proposals that don't meet specific conditions or attributes.
fabric Marketplace is purpose-built to help retailers curate and onboard the best products from the best brands, and allows them to monitor the performance of their products over time so they can iterate for continuous improvement. To learn more about how fabric Marketplace helps retailers streamline supplier proposals to onboard products, check out this webinar:
Once the product proposals are approved, it's time to launch. When proposals are accepted, you can publish supplier products to your e-commerce site and start accepting customer orders.
4. Manage orders
When a customer places an order, the data will come in through the technology platform and pass directly to the appropriate supplier. From there, the supplier takes the order over the finish line, which includes packing the products, printing packing slips, and shipping the furniture off to the customer. A modern dropshipping platform will have direct visibility into order statuses and communicate them to the customer.
5. Analyze supplier KPIs
To maintain a sustainable dropship program, suppliers need to be hitting their SLAs consistently. A modern dropshipping platform will allow you to track supplier performance on a granular level, from the number of order cancellations, to billing cycle times, to late orders. Having this data at your fingertips allows you to better manage your suppliers and work through any kinks in the process that are hindering your ability to drive revenue and customer loyalty.
Why Retailers Should Source Products From Trusted Furniture Dropshippers
Furniture is not a cheap purchase. Consumers expect the kind of quality and service that matches the investment. Furniture should be stylish, long-lasting, and comfortable. It should arrive on time, without any noticeable damage, with limited, eco-friendly packaging.
A retailer's reputation depends on suppliers holding themselves to that standard. Shortcomings can be costly, as retailers often give discounts or refunds to make up for supplier mistakes. Even then, the company may lose loyal customers—especially after errors happen more than once.
For mid-market and enterprise companies to scale, they must partner with suppliers that have top-notch furniture products and ample experience handling orders and fulfillment for complex, omnichannel retail operations. In other words, they need suppliers they can trust.
Is Furniture Dropshipping Profitable?
Furniture dropshipping can be a profitable business. According to IBIS World Research, online furniture sales grew an average of 19.6% per year between 2017 and 2022. Furniture also has a high AOV compared to other dropshippable products. In fact, affluent US households spent $1,490 on furniture on average in 2021.
Furniture also generates strong margins. In fact, Statista's metrics show that the gross margin's share of furniture and home furnishings sales in the US reached 33.3% in 2021.
Furniture is also a broad category. Businesses can sell anything from office furniture to outdoor furniture or highly specialized furniture, such as Neat Method's modular organization shelving for closets. Dropshipping gives you the flexibility to experiment with different product lines to determine which ones resonate most with your customer base.
Thanks to the pandemic, customers are also growing more accustomed to buying furniture online. For instance, 58% of US consumers are extremely or very comfortable purchasing large furniture like dining tables online.
For all these reasons, retailers that already sell furniture should be excited to embrace dropshipping. With additional suppliers, they can expand their inventory and amplify their margins without swallowing huge inventory and storage expenses.
But furniture dropshipping can also be a boon for e-commerce companies that want to expand their assortment into furniture. For example, Brooklinen, a company known for their exceptional sheets, launched a "Bedroom Spaces" furniture collection to complement their core products.
Curating the Best Furniture From the Best Suppliers
Reaping the benefits of a successful furniture dropshipping program is only possible when retailers partner with excellent suppliers. The best way to find suppliers is to leverage a modern dropshipping platform like fabric Marketplace.
With its comprehensive features, including pre-built connections to major e-commerce platforms, such as Shopify, BigCommerce, and WooCommerce, as well as support for various data exchange protocols like EDI, API, XML, and CSV, fabric Marketplace provides the necessary tools to connect with any dropship supplier and stand up a successful dropshipping program from scratch.
If you want to learn more about how to build and launch your furniture dropshipping business, schedule a demo with the fabric Marketplace team today.
---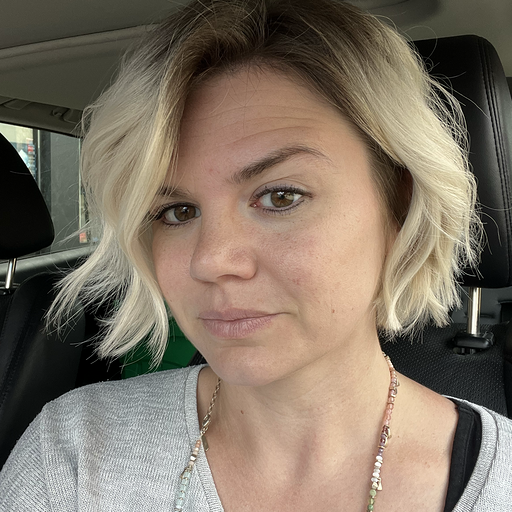 Written by Ashleigh Palazzo
Dropship and merchandising @ fabric. Previously @ Everest Toys, Indigo, and Harry Rosen.